How Do Colours Impact Your Audience?
What is 50% of your business design? Colour is a fundamental part of your brand, from your logo to your website and user experience. It affects the way people consider your brand without them even realising, and has been used by the majority of businesses to build their image inline with their values.
Let's have a look at the impact of each colour, and the brands which use them: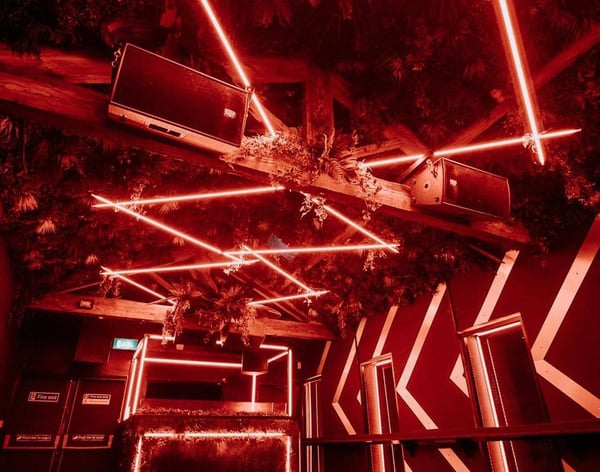 Red
Excitement
Boldness
Energy
Red is the universal symbol of passion, excitement and playfulness, and is a very popular colour in branding. It holds attention and drives a powerful statement. Brands which use red almost exclusively in their logos are:
🍎 Coca Cola
🍎 Kellog's
🍎 Exxon
🍎 Ministry of Sound
🍎 Virgin
🍎 Nintendo
🍎 Leeds Festival
🍎 Lego
🍎 Canon
🍎 YouTube
🍎 H&M
🍎 Nutella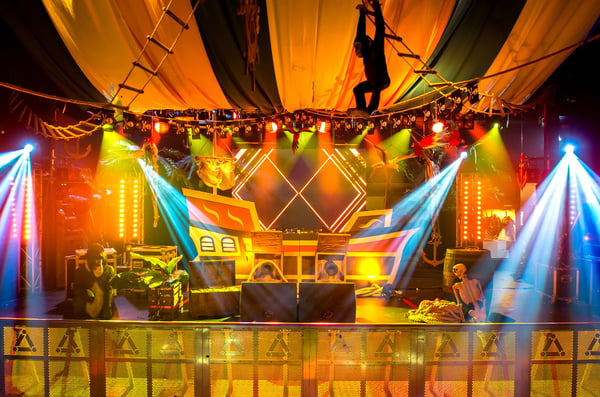 Yellow
Positivity
Happiness
Clarity
This warm colour is ideal for brands who want to be seen as friendly and supportive. It's a symbol of clarity and transparency with the user, which can also blend with affordability. Brands which use yellow extensively in their identity include:
⭐ Yellow Pages
⭐ National Geographic
⭐ Cirque Du Soleil
⭐ UPS
⭐ Reading Festival
⭐ Nikon
⭐ Best Buy
⭐ Sprint
⭐ Shell
⭐ DHL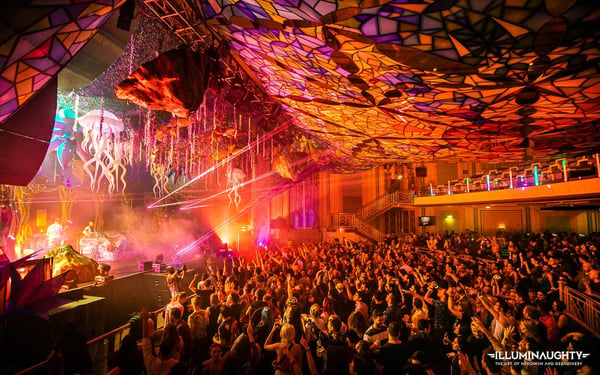 Orange
Energy
Confidence
Playfulness
A warm colour with an invigorating mix of emotion and activity. It holds the passion of red offset by the friendlier and mellower tones of yellow. Orange is ideal for brands who want to present a feeling of action, playfulness and vitality without the aggressiveness of red. Brands who use orange in their business colours include:
🍊 Fanta
🍊 Nickelodeon
🍊 Ocean Beach Ibiza
🍊 Harley-Davidson
🍊 EasyJet
🍊 Crush
🍊 Amazon
🍊 Orange
🍊 SoundCloud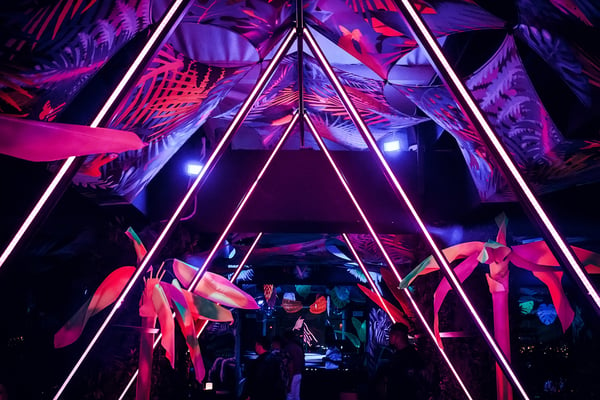 Purple
Luxury
Truthfulness
Wise
Purple is a colour which gives an imaginative and respectable look to any brand. Relaxing, luxurious and reassuring, it lets your audience base feel pampered. Those wanting a broader and more down-to-earth appeal should avoid purple, however the brands who love it in their logo include:
🍇 Hallmark
🍇 Cadbury
🍇 Tomorrowland Festival
🍇 Milka
🍇 Yahoo!
🍇 Twitch
🍇 Apollo
🍇 Benq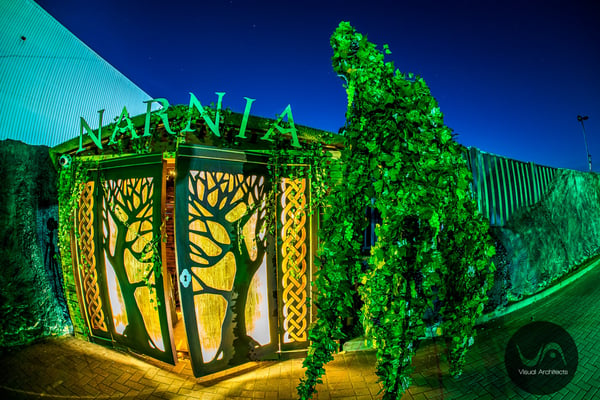 Green
Health
Harmony
Growth
If your brand aims to create a balance, foster development and provide a sense of harmony, green will let you fully connect this to your audience. It can also portray the opportunity for a fresh start, for growth and a bond with nature. Green can be easily combined with other colours like yellow and warm reds for those wanting to add a more energetic punch. Brands who love green include:
🌳 Tropicana
🌳 Spotify
🌳 Heineken
🌳 Land Rover
🌳 John Deere
🌳 BP
🌳 Starbucks
🌳 Sprite
🌳 Lacoste
🌳 Jaguar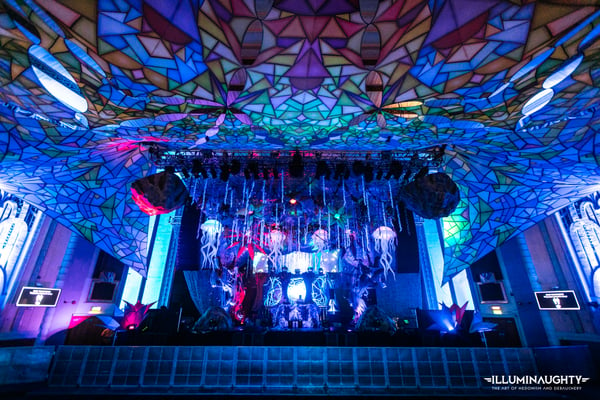 Blue
Trust
Reliability
Strength
Blues inspirate confidence, professionalism and reliability. They show that your brand is there to guide, to lead and support your audience base wherever they need it. On the other side, the overuse of blue can make your brand feel detached, however these brands use blue almost exclusively in their logos:
💎 PayPal
💎 Dreamstate Festival
💎 Boeing
💎 Dell
💎 HP
💎 Vimeo
💎 IBM
💎 VISA
💎 Intel
💎 Skype
💎 Samsung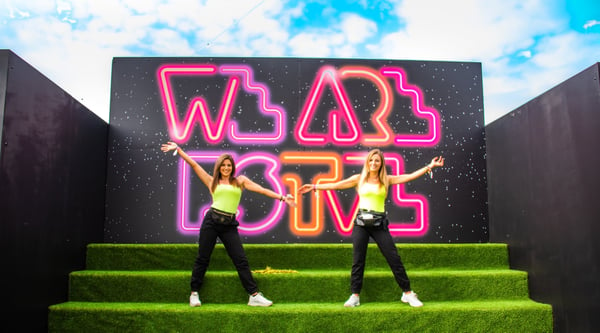 Black
Creativity
Power
Intelligence
Glamour
Black is the ultimate power colour, which holds elements of professionalism, creativity, authority, and yet can also be synonymous with elegance, luxury and glamour. Brands which use black are here to make a statement:
🎩 Forbes
🎩 Boomtown Fair
🎩 Gucci
🎩 Nike
🎩 Fabric London
🎩 Sony
🎩 Creamfields Festival
🎩 Puma
🎩 Five Palm Jumeirah Dubai
🎩 Adidas
🎩 Prada
🎩 Ministry of Sound
🎩 Versace
🎩 Cartier
🎩 Bentley
How each colour works with a brand, can influence your choice of theme, whether for an event design or permanent interior or exterior installation. Blending the right colours in the correct proportions can influence the type of experience your visitors have, and will impact how they feel about your brand. It is no coincidence that one of our most popular event themes is the Jungle, which promotes widespread green colour to help connect visitors to the event and exhibit the harmony felt within such an event, and into which can easily be incorporated accents of red, yellow and other warm and energetic shades in the form of flowers and neon lights.
We have themes which lead with all colours, which can be adapted to fit your ideal brand experience perfectly. New tones and hues can be incorporated in the form of new decor or lighting, to fully realise your brand identity.
Browse through our themes to see what works with your brand:
https://visual-architects.com/themes/
Get in touch with our design experts for a free consultation: