Brand activation is the process of building awareness for a business by engaging directly with customers via some kind of unique brand experience. This can be done using various types of events and marketing campaigns. However, it is absolutely essential to design an event or campaign that best suits your brand identity while also enhancing customer experience; otherwise you may inadvertently hinder the popularity and/or reputation of your business.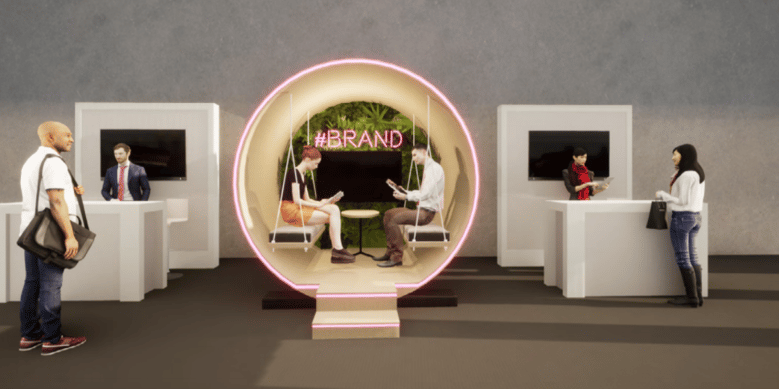 There are a number of different methods used to introduce customers to a brand (or rebrand), including experiential marketing, sampling campaigns and in-store brand activation. A business could use one or all of these options in order to raise its profile.
Experiential marketing (otherwise known as engagement marketing) invites an audience to interact with a business in a real-world situation. This marketing strategy provides the perfect opportunities to leave a positive, lasting impression on customers by showing them not just what the business offers, but what it stands for. There is also the possibility of a wide social media reach, as pictures, videos and posts about unique and memorable events are all but guaranteed. Therefore a branded hashtag is always a useful element to add to any experiential marketing campaign, as it is sure to instigate discussions regarding the experience.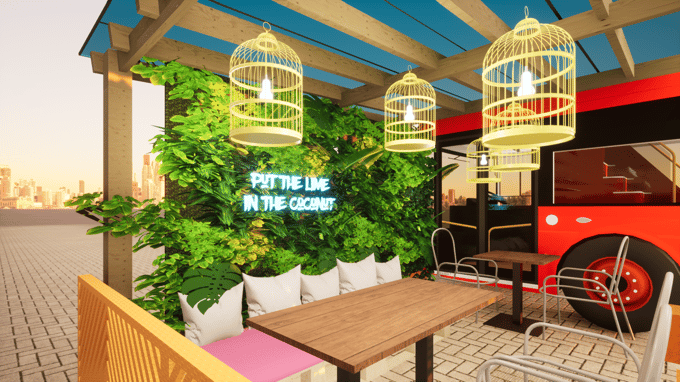 According to Forbes, experiential marketing can go a long way to creating a lasting connection between a business and its customers. It also gives the business a chance to collect vital data about participating customers, which can help when formulating future marketing strategies. Because of these reasons, it is reported that more than half of chief marketers will spend at least a fifth of their marketing budget on experiential events in the near future. In fact, 65% of brands that currently use experiential marketing say that it positively correlates with sales.
Past examples of experiential marketing include:
Adidas - The Mason Collective. Attendees took part in a launch event as part of the national campaign to promote the new Yung-96 trainer, in collaboration with The Mason Collective and Footasylum. Visual Architects designed an urban underground vibe for the Brickworks venue with imagery and interactive installations around the iconic look.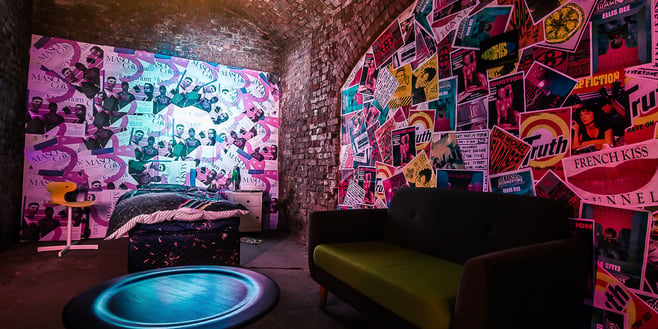 HBO Escape Rooms. At SXSW 2017, attendees were given the task of escaping three separate rooms, each designed to be a recreated set of a popular HBO show - Veep, Silicon Valley and Game of Thrones.
Aston Martin On Ice. Since 2014, Aston Martin has held a yearly experiential event that allows a small number of Aston Martin owners to feel like James Bond as they drive a range of models on sub-zero snow and ice surfaces, with expert guidance from professional driving instructors. Previous locations for this marketing campaign include New Zealand, Europe, the US and Japan.
Coca Cola's Small World Machines. Back in 2013, Coca Cola created 'small world machines', which they placed in multiple shopping centres in New Delhi, India and Lahore, Pakistan. These high-tech vending machines had built-in cameras that allowed two people in separate countries to complete cooperative tasks together.
Sampling campaigns give customers the chance to try a business' products for free. This is a simple yet effective way of introducing potential customers to a business while creating a buzz via social media and word of mouth.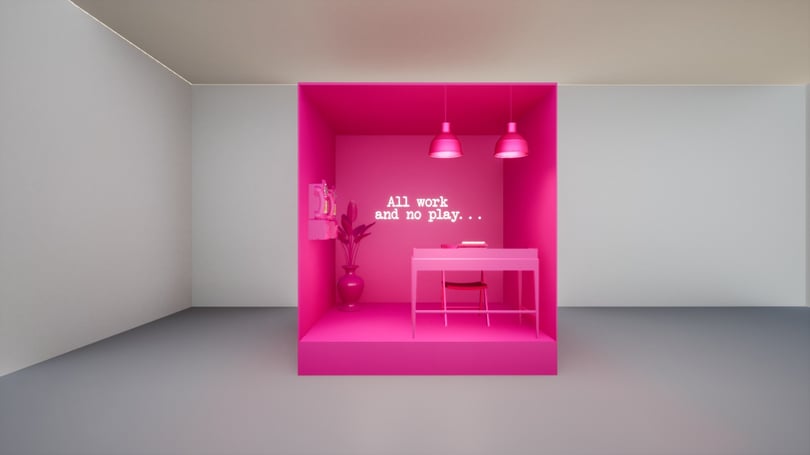 Some of the most popular sampling campaigns in recent years include:
Lay's Potato Machine. At the doors of all participating shops, customers were given a potato (yes, a potato) with a sticker as a sample. The sticker had directions on it which led to a Lay's vending machine. The only accepted payment method at these vending machines was a potato. Once customers inserted their potato, an animation showed them the six-step process that turns potatoes into Lay's crisps. Once the animation finished, a hot bag of Lay's would come out of the machine.
Come As A Clown, Eat Like A King. As a taunt directed at McDonald's, Burger King offered a free Whopper to anyone who showed up at one of its restaurants wearing a clown costume.
Scent By Glad. Working with Walmart, Glade took the packing pillows used to protect products during home deliveries and filled them with its air freshener. When customers unpacked their Walmart groceries and popped the pillows, they were treated to a pleasant Glade scent. It has been reported that this campaign generated an 83% increase in sales of Glade's home fragrances on Walmart.com during its first week.
In-store brand activation involves promotions or events within the business' physical location. This is often combined with experiential marketing in order to engage customers by allowing them to interact with your business premises and brand.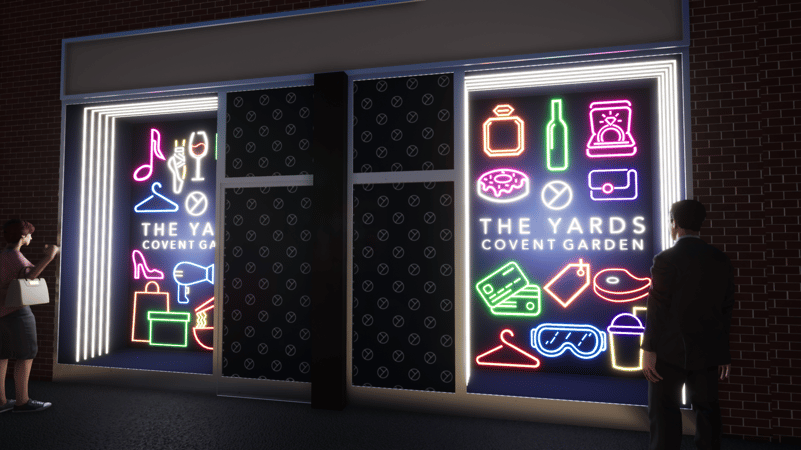 Examples of in-store brand activation include:
Monty's Den. John Lewis celebrated Christmas 2014 by building a den for Monty the Penguin, who appeared in their festive adverts that year. This took place in 42 stores across the country, and immersive technology was used to tell stories about the ad campaign's characters.
Greggs Fine Dining. For Valentine's Day 2018, Greggs transformed into a candlelit restaurant, providing customers with a bespoke menu of bakery goods.
Converse One Star Hotel. Converse created a two-day pop-up hotel that provided many Instagram-worthy moments by designing the rooms to suit the style, usage, and color of a range of their products.


Visual Architects have an expertise in brand activation, having created bespoke designs for a number of businesses in recent years. In addition to the Adidas campaign mentioned about, these include:
Look Fantastic x Love Island. The glamorous beauty brand Look Fantastic held a showcase for their exclusive premier with Love Island. This included a chic island look for their Beach Hut Beauty range, with a poolside atmosphere that created the setting for the latest beauty must-haves.
Puma. This consisted of a street-style basketball court, complete with a graffiti backdrop enclosed by a metal fence, as part of a promotional campaign for Puma. The court was designed to highlight the feel and aesthetic of the product styles, with a clean finish to an on-trend look.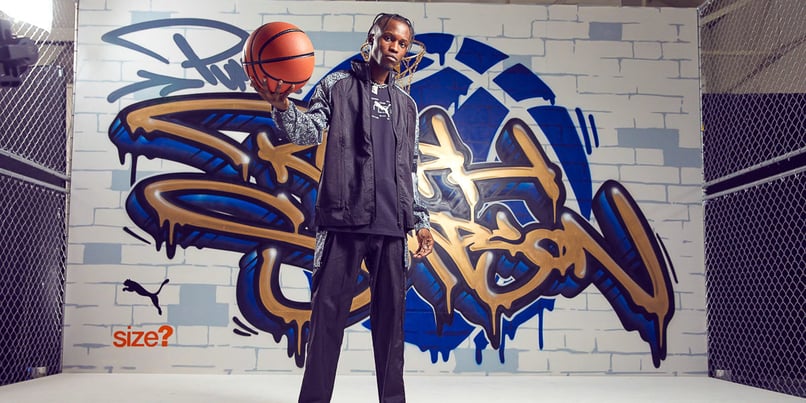 Superdrug. Superdrug held an expo to showcase their main promotions. With a strong emphasis on shape and the fusion of nature and beauty technology, Visual Architects ensured that all brand elements were incorporated and displayed at the forefront.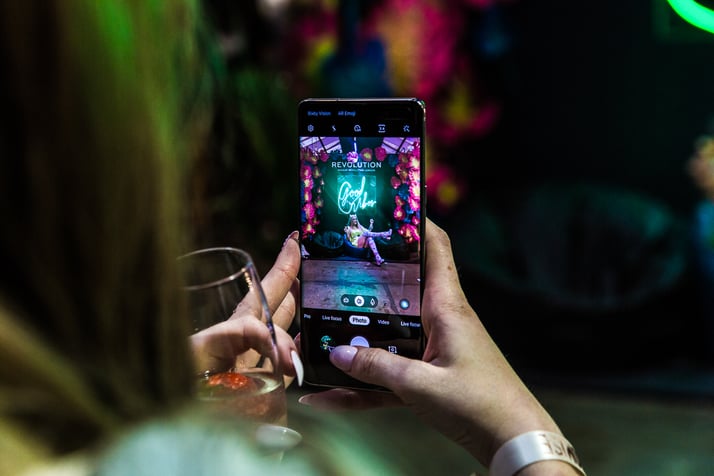 Adidas x Footasylum x Mason Collective. As mentioned earlier in the blog, the Mason Collective threw a launch event at the Brickworks club in Manchester, alongside Adidas and Footasylum, to be the face of the national campaign for the new Yung-96 trainer. The theme concept brought the event back to the '90s rave culture by creating a distinct Hacienda feel with a neon twist and immersive design features to give an underground vibe.