Festivals, and events in general, are undoubtedly an essential part of our lives and communities, and music in particular brings millions of people from disparate backgrounds together both spiritually and physically, with social interaction and the camaraderie of singing at the top of your lungs with thousands of strangers being the main reasons why festivals have always been so popular.
That is why, after a year of restricted social gatherings and events, festivals worldwide are looking forward to coming back with a bang in 2021. And there is a buzz building, as popular festivals look to make up for a lost year by offering their attendees more unique and exclusive experiences.
The likelihood of the current crisis coming to an end early in 2021 is looking increasingly likely every day, thanks to the quick medical research advancements being made. Nevertheless, the world we live in has been changed forever, and there will of course be some new trends for festivals and other events going forward. Many festival makers and event planners will need to focus on reinventing how they engage with their audiences. This gives us the opportunity to create and enjoy a new era of events, where a creative, flexible and sustainable approach is key.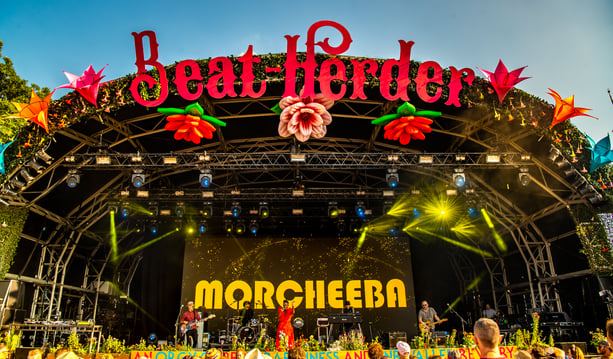 For example, there has been a recent surge in experiential events, which is likely to continue far into the future. By creating an immersive themed atmosphere, any type of event can provide an added exclusivity to its attendees that they won't soon forget. This is done by taking popular themes and enhancing them with the use of fictional storylines enacted by live performers who interact with the attendees as part of the show. These storylines add an extra immersive element to the proceedings by allowing the attendees to fully engage in the experience, essentially turning them into active audience members. Another useful feature of these events is unique photo opportunities, which can add an interactive element to any event while also providing attendees with the perfect souvenirs of their experience - and subsequently increasing the social media reach.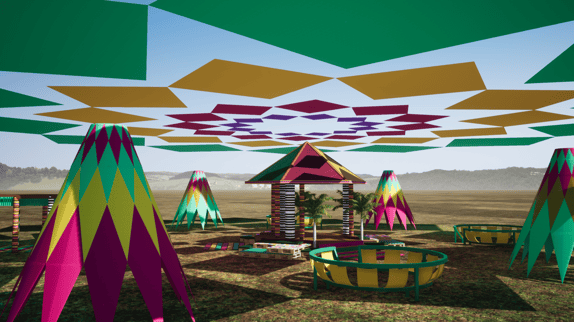 However, there is still the possibility that the pandemic may continue far into 2021. And even while infection rates gradually lower, many of the events in 2021 - particularly earlier in the year - will continue to take measures to avoid further outbreaks. Therefore it is worth keeping in mind the 2020 event trends that may stay with us for a while.
Hybrid events are an example of this. By adding a virtual element to the traditional live event, hybrid events allow small groups to physically attend an event while larger audiences can also experience it via digital platforms. This will mean that we can be more selective about what events we attend, as consuming content online will become easier than ever.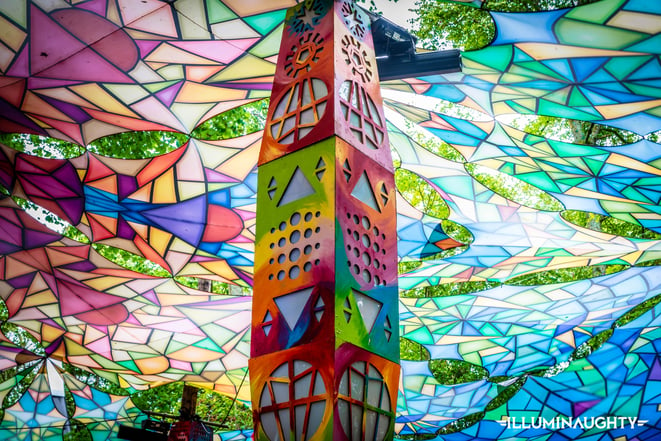 No matter if the pandemic ends sooner or later, it is clear that technology will play a large part in future trends. Live 360-degree video technology can recreate the experience of being at an event while having the extra advantage of connecting to a wider audience from near and far via live streaming. Technology can also supply an added personalisation at future events, with apps, gamification, polls and more being delivered directly to the attendees' phones. By inputting their interests and data into an app, attendees can receive personalised schedules, and even be matched with others for networking.
Our New 6-Axis CNC Robot
Speaking of technology, recent advancements in 3D printing mean there are more possibilities than ever before when it comes to festival and event decor. Fabricating an object layer-by-layer, according to a digital blueprint downloaded to a printer, not only enables limitless customisation, it also means designs of greater intricacy are possible.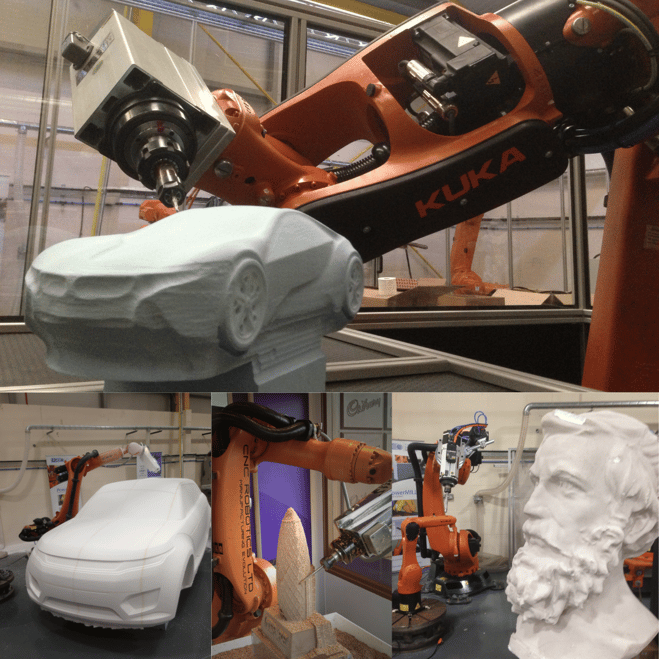 That is why Visual Architects recently purchased a state-of-the-art 6-axis CNC robot. This cutting-edge technology can create 3D art installations, prototypes, models, decor features and more with ultimate precision; not to mention it gives the client the freedom to design new concepts and see them built to their exact specifications. And that's not all - the greatest benefit of a 6-axis robot is that printing times are up to 75% quicker when compared to the older 5-axis version.
The Possible Challenges For Events In 2021
One challenge for events that will continue into the first part of next year, at least, is creating safe and sustainable events that keep in line with the government's continuously changing guidelines regarding social distancing. Although there is no guarantee whether venues can open or events can take place from one week to the next, socially distanced events and immersive experiences such as drive-in shows, dining experiences and sit-down DJ events are all feasible options which are more likely to get the green light.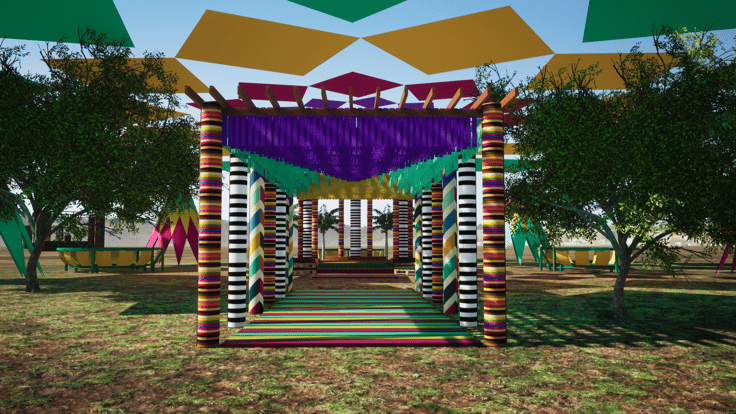 The greatest challenge for events in 2021 will be matching pre-2020 revenues as a large portion of attendees move online. Socially distanced and experiential events will continue to be the norm for at least a few months, and although these have the advantage of being in line with the current regulations, they simultaneously have the disadvantage of significantly smaller numbers of attendees. So as technology takes over the industry, events organisations must find a way to rebuild their revenue online via social media and live streaming platforms like Zoom.
How Our New Equipment Will Help To Design More Immersive Worlds
Visual Architect's new equipment, particularly the 6-axis CNC robot mentioned earlier, will be a big help in designing more immersive worlds thanks to the improved precision of 3D printing. Now complex geometries can be printed quickly and efficiently, it is possible to create themed props and structures with more detail than ever before, immersing attendees even further into a new world or alternate dimension at a time when an escape from reality is very welcome. This is a huge benefit in an industry such as event decor where even the most outlandish creative ideas can be brought to life - if it can be imagined, it can be printed!