As hospitality works through the next stages and challenges of the industry, hotels around the UK are rebranding themselves. This not only helps to renovate the appearance and functionality of the premises after a long period without sufficient attention or funds, but also to refresh the brand in the eyes of the customer, as they break the connection with the fears of travel over the lockdown period. We have seen powerful new design trends arise over the last few years, such as those with a stronger connection to nature, a clean and fresh image, and those leaning to more creative looks. We run through the best ways to rebrand your hotel from the interior, according to what travellers need to make them feel at home: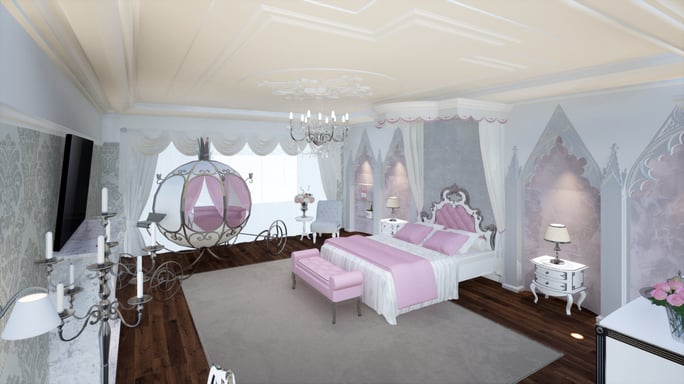 Taking Inspiration From Nature
As travellers turn back to hotels from the sanctuary of their own homes, they are looking for a setting that creates a relaxing and calming environment. Interior decor which blends in plants with urban elements has been shown to reduce stress and increase productivity in workplaces, and as a result has proliferated into the design world across industries. Incorporating faux foliage into hotel rooms, from hanging canopies of greenery to lush backdrops of tropical ferns can transform hotel interiors into the deluxe getaways that travellers have been dreaming of. These designs can also be easily fused with the eco-friendly elements which have risen in popularity. Natural materials of wood, glass and stone which meet environmental regulations enhance the natural atmosphere of the room and emphasize the peace and calm that is created by the theme.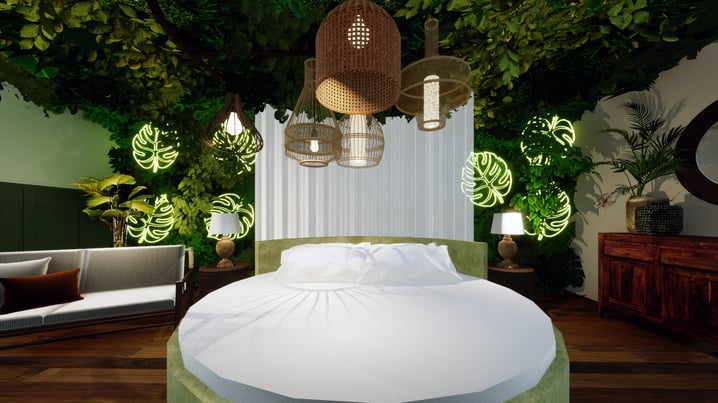 Alpine Retreats
Similar to the natural look, Alpine themes take the authentic, light and fresh setting of mountainous regions to create interior looks that let travellers escape and truly relax. Genuine wood finishes, stone effects, log features, marbled bathrooms and cosy enclaves with accents of red and burgundy provide comfort and serenity. The warm colour palette and enchanting features of chiseled branches, evergreen foliage, faux candles and soft rugs create an expressive and inviting atmosphere that travellers from anywhere in the world will love.
Art Deco
Make your hotel interior a landmark with a signature art deco design, which fuses old world glamour, classical ideology, famous architecture and artistic icons. Guests can be given the VIP treatment with every stay at the hotel, relaxing on gilded headrests and decadent seating. Geometric designs, streamlined lighting and features from the jazz era create a vintage ambiance that you'll find in some of the most luxurious hotels in the world. Tones of gold, brass and silver create a warm and rich palette which can be given natural highlights of tall palms and ferns, or even framed in deep mahogany.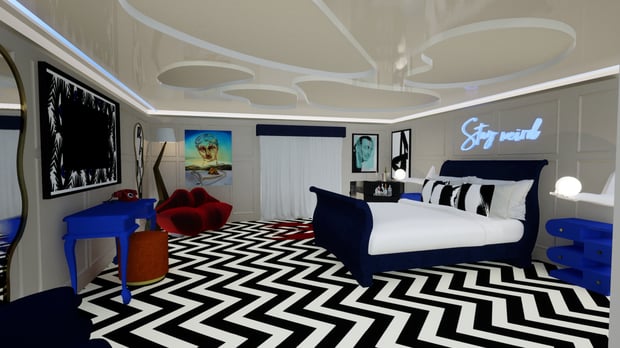 Artistic
Hotels can be a fascinating part of the travel experience, letting guests discover new art forms and perspectives. Hotel receptions and rooms can become a creative mix of contemporary seating styles, unique lighting fixtures, intricate flooring and futuristic wall art. This captivating experience lets visitors enjoy the hotel as an integral part of their journey.