This will be a New Year's Eve to remember, to see the end of 2020 and move forward to rebuilding and re-inventing industries from events to hospitality and beyond. The upcoming New Year's celebrations will be adapting to the current government regulations on social distancing, which opens new opportunities for immersive dining experiences, performance shows and drive-in events. With a growing number of innovative new options, this New Year's can be enjoyed in a glamorous, yet safe and secure way.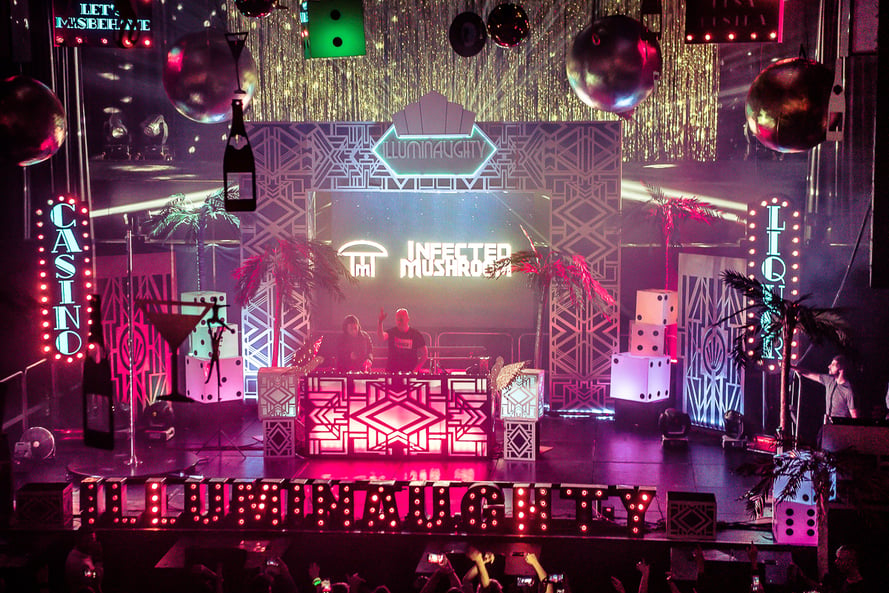 From dining experiences to sit-down DJ events to drive-through experiences, there are a multitude of event options that can be tailored to any venue, all of which will give your guests a unique and exclusive experience they will never forget.
Popular themes and a mix of interactive features and performers transform the space into an immersive atmosphere. This will offer your guests a much welcome escape from reality, as well as many unique photo opportunities, in order to guarantee a wide social media reach.
Some of the most popular themes that are easily adaptable to these new socially distanced events include Casino, Circus, Gatsby and James Bond, each of which bring your event to life with their own unique signature.
The Gatsby theme, for example, brings the glitz and glamour of the roaring '20s to your event or venue with balloon drops, confetti cannons, giant champagne glasses, large illuminated dice, inflatable spheres, gold leaf palm trees, light bulb signs, hanging martini glasses and a DJ booth displaying the recognisable pattern from The Great Gatsby. Performers can also be incorporated, portraying your favourite characters from F. Scott Fitzgerald's masterpiece, as well as stylised flapper dancers and jazz musicians, to add to the authenticity of your roaring '20s party.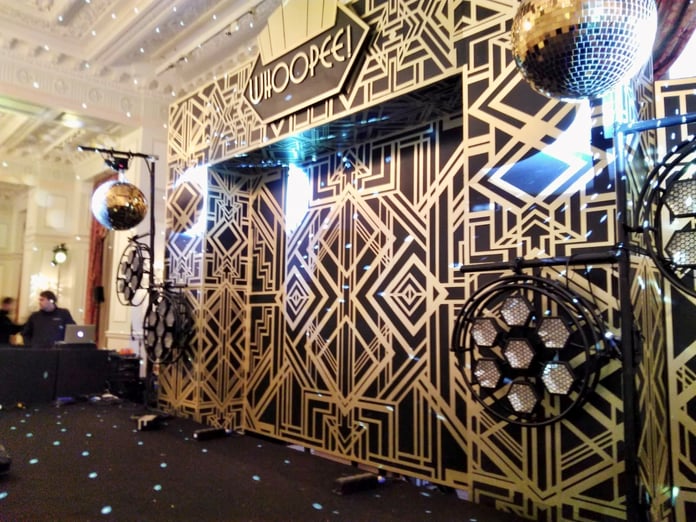 This theme can transform any space, including dining areas and drive-in theatres, into a scene straight from The Great Gatsby; and for an extra immersive element, the performers can interact with your guests, essentially turning them into active audience members who are able to take part in the show from the safety of their table.
Another popular option is the colourful Circus theme, which has a diverse range of options to draw in any type of crowd, from a traditional travelling carnival to a glamorous Moulin Rouge to an outdoor beach circus. This theme can also incorporate actual circus performers like clowns, acrobats, fire breathers, contortionists and more for an added entertainment value.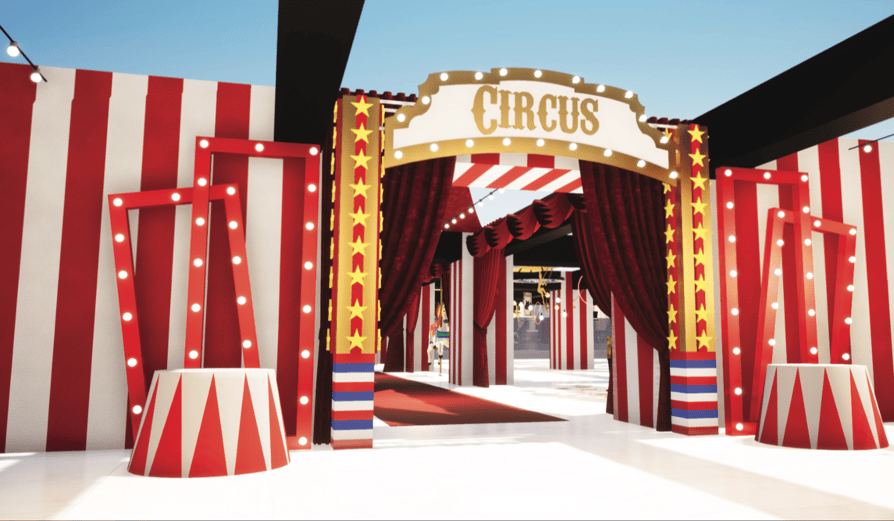 For those who enjoy the suave and stylish feel of an action movie, the James Bond theme will capture your guests' imagination. Allow your visitors to be the silver screen stars for one night with LED dice, vintage movie cameras, life-size silhouettes, and a variety of wall and ceiling hangings such as guns, playing cards, casino chips, and film reels. There are also many unique photo opportunities, including an entranceway in the style of the iconic gun barrel sequence that appears in almost every James Bond film, as well as an illuminated villain intelligence computer screen, a light-up helicopter pad and a move-inspired photo booth.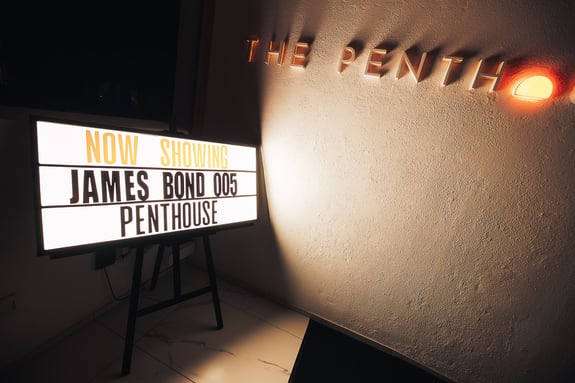 Drive-in shows have become very popular in recent months, as they are an ideal way to allow your guests to explore a new world or alternate reality without having to leave the comfort of their own cars. This is ideal for drive-in theatres, car parks, or any other large outdoor areas. Recent examples include the immersive Halloween experience ScareCity, and the Winter Wonderland-inspired ChristmasCity, both designed by Visual Architects.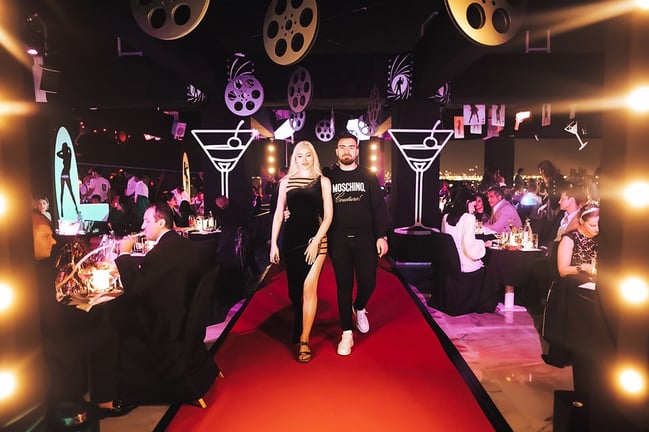 The newest sensation this year is immersive dining experiences, where live entertainment, such as performers and a DJ, is combined with fictional storylines to give the phrase 'dinner and a show' a new meaning. While the DJ plays music relevant to your chosen theme, the performers portray characters in a themed story that includes (socially distanced) audience participation.
The storylines can be any genre, such as comedy or drama, horror or glamour, even murder mystery or escape room. At a time when our New Year's celebrations are more limited than ever, immersive dining experiences and drive-in shows are the perfect alternative to a large social gathering, offering your guests a unique and memorable event with a high entertainment value.