Is your event ready for a new destination? The spirit of a true Rio carnival is about to transform the neutral shades of our city streets into a vibrant display of tropical colours, charismatic dances and iconic features taken straight from a festival float. The carnival in Rio de Janeiro is considered the biggest festival in the world with two million people taking to the streets every year it is held. Originating from a mix of cultures between Portuguese, African and indigenous, it brings together people for nearly a week of spirited performance. The colours and energy have taken all of the UK and Europe by storm, as the trend to events which are truly packed with life and energy gets stronger every year. As the industry makes its return, this is the theme which will give attendees what they have been needing for so long. So how does a Rio carnival fit into a venue? Let's dive into what makes each part so special.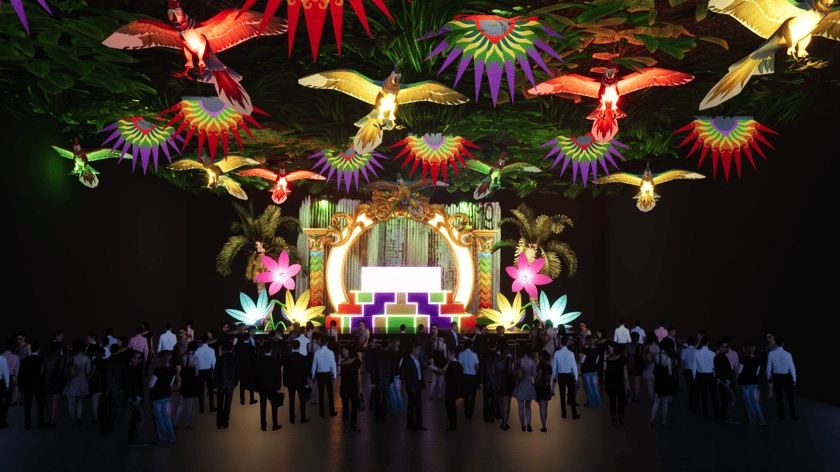 This theme will transform your event like no other, an event centered around the main feature of a carnival classic stage. All the iconic elements of the Rio festivities build this fantasy stage, from bright tropical colours to exotic flowers, pillars, palm trees and an elaborate arched centrepiece. An LED ring lights up the stage and can be programmed to animate for a stunning visual effect. Lights integrated within the DJ booth run up through sections of colour to create a traditional structure as a modern feature.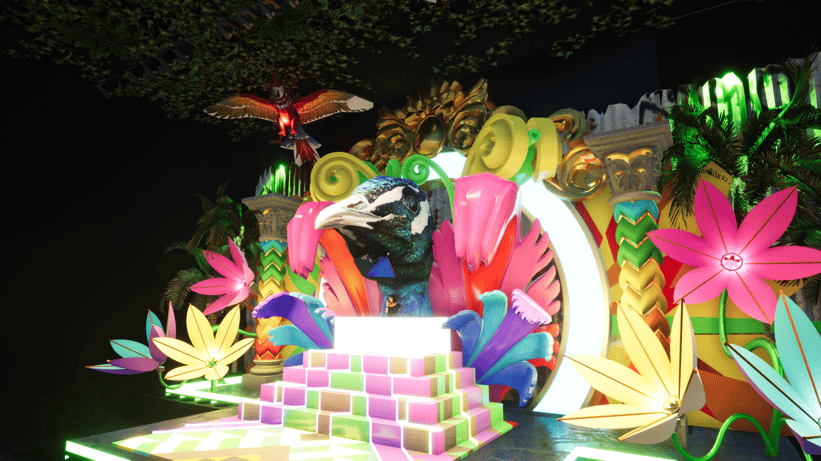 The entrance welcomes your guests into the soul of the carnival, as they are invited through a passageway of deluxe feathers, rainforest leaves, colourful palms and columns. They are transported from the outdoors through a setting inspired by samba moves and street parades. They will be able to sense the irresistible beats and rhythms behind this revolution in event style.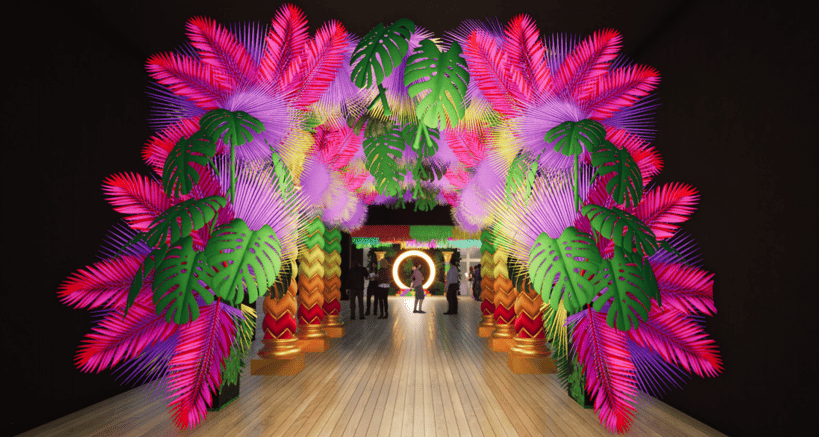 Photo opportunities get your event noticed, as attendees pose in front of a dramatic backdrop, with the event branding in every shot. Your event needs to be seen, far across social media, as the place to be with a creative vision. Elegant, carnival-inspired photo backdrops let attendees pose within LED rings, between iconic pillars and beneath the famous colours of Rio. Majestic backpiece wings, luxury faux foliage and tropical birds can also feature within attractive photo opportunities.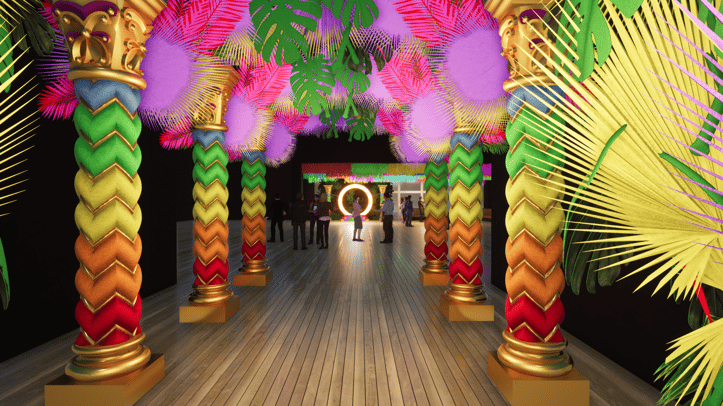 The canopy immerses the audience into the theme, and brings it all together. An overgrown covering of dense tropical leaves, vines, flowers and wildlife let the guests feel as if they had travelled to the rainforest itself. Colourful elements of the carnival are incorporated into the foliage, to add bursts of colour and energy to the ceiling. An alternative canopy of festival tassels and ribbons float from the ceiling, in sections of vibrant colour. The canopies can decorate venues of any size and shape, and is one of the most important elements of any theme.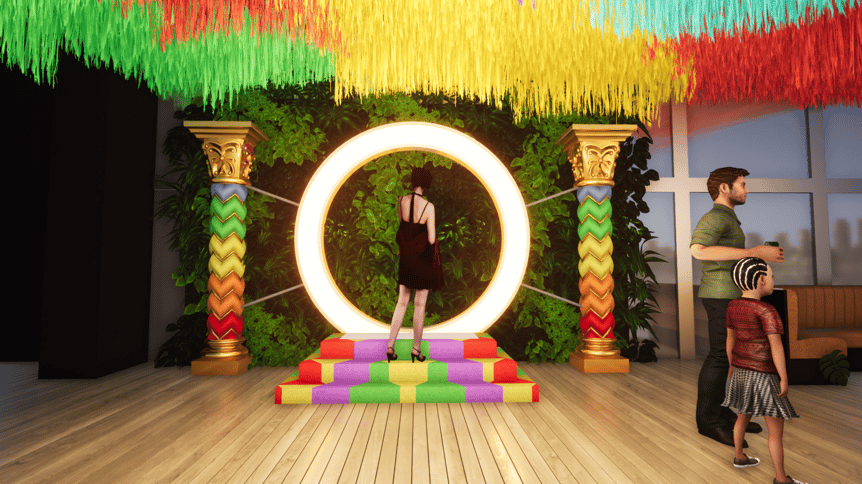 What Is Your Vision Behind A Rio Carnival Theme?
The kings and queens of the carnival are already waiting for this impressive theme to reach an event near them. How would you work a Rio carnival into your venue? You don't need to stop at the dramatic visuals, as performers from samba dancers to daring acrobats in full costume can bring the energy and excitement that can only otherwise be found in the tropics. Discover more about how this theme can transform your event with us!