Events are being shaped by the events of the world, being taken through a series of editions to work within the changing laws and social atmosphere. The events industry is becoming even more creative to hold their place in this new landscape, for which adaptability is key to survival.

No longer can events rely on the simple technique of booking artists and flyer promotion. The energy that was created by amassed crowds has dissipated into fenced off groups of two or three that are lost in a void of space, with the difficulty of revenue generation making most indoor spaces unusable.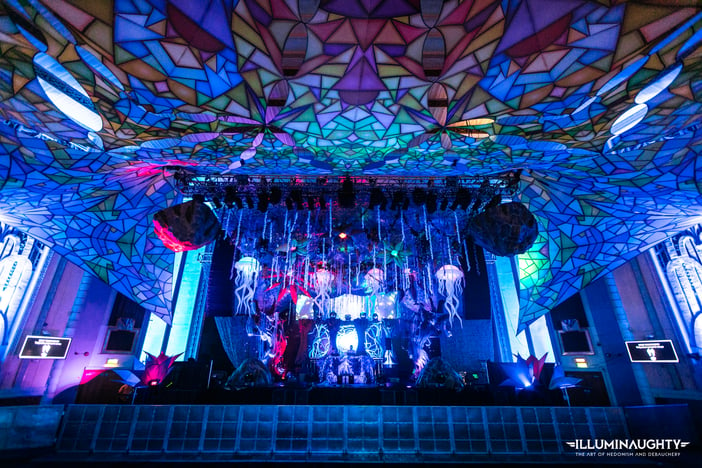 With this new landscape in mind, event organisers have been re-evaluating how to entertain their devoted fans. Their forward-thinking has brought together a new wave of experiential events, a breed of event that can capture an audience through the avenues that are accessible. Venues are transformed into immersive themes that attendees can enjoy through dining experiences or sit-down shows, which create the spirit of a large gathering with a setting that adheres to new regulations.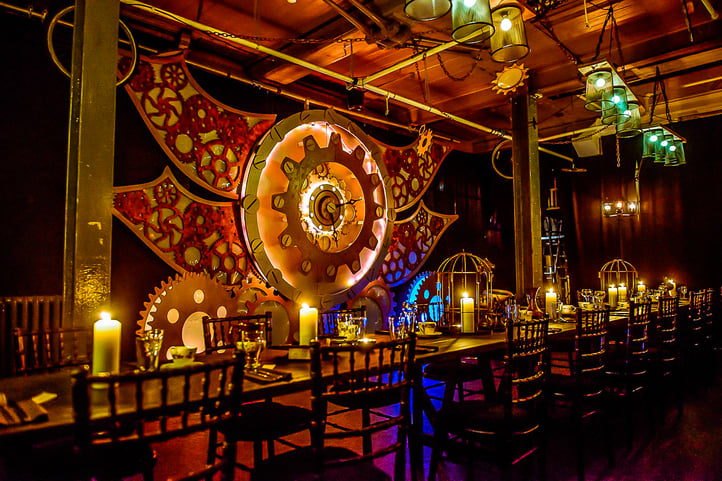 Sit-down DJ events, for example, can bring people together in the bars and clubs that otherwise would struggle with the current social distancing measures. These venues can be transformed using a number of unique styles, including a Tropical theme, the Great Gatsby-esque roaring '20s and the extremely popular Alice in Wonderland theme. Restaurants can provide dining experiences that pair food with scripted performances to give a new meaning to the phrase 'dinner and a show'. A wide range of venues that even extends to libraries and shopping centres can be converted into new worlds by combining immersive fiction with elements of realism such as waterfalls and foliage, allowing attendees to explore and interact with the performers and installations. Visual shows, which make use of 3D mapping and special effects, can also be used to make an event a unique and unforgettable experience.
These diverse options make it possible for attendees to not just be present for but fully immerse themselves in an event. At a time where our social interactions are limited, being able to experience a real event in a socially distanced setting is an exciting opportunity for many, as well as a welcome escape from reality.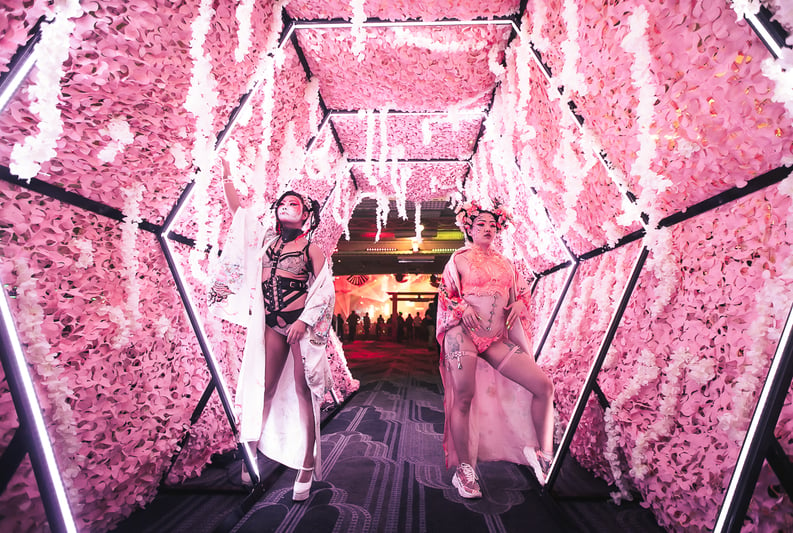 A recent example of a successful experiential event is the immersive Halloween experience at the drive-in cinema 'ScareCity'. This event screened new and classic horror films; and building on the Halloween theme, attendees could drive through a haunted car park which included a 'Tunnel of Doom', graveyards and a haunted house, while performers stalked between the cars to scare the audience during the screenings. The custom décor involved many Halloween staples like open caskets and gruesome statues with glowing eyes, as well as objects more common in a car park such as vandalised cars and a 'Wicked Winnebago'. There were also photo shacks, providing attendees with the perfect souvenirs of their experience. Certain screenings were designed to be child friendly, meaning fun for all the family.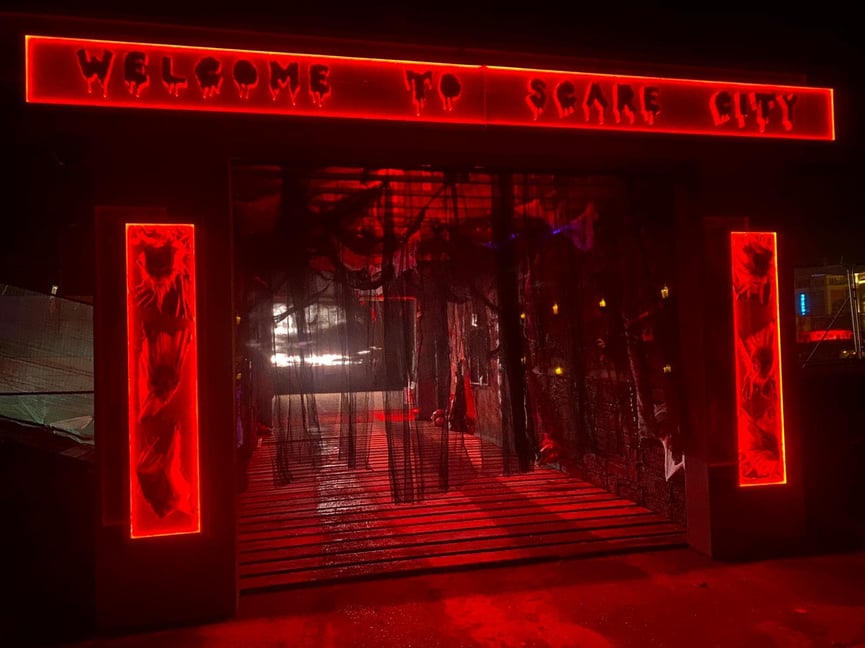 These new experiential events thrill attendees with performances, special effects and interactive characters that can turn a typical dining experience into an unforgettable evening. Attendees and diners can been taken through the anachronistic Steampunk era, an adventure through Amazonian temples or a hyper-realistic vision of the future. Each venue is transformed with realistic décor, lighting, walkways, set pieces, ceiling canopies and hanging installations. Performers bring the theme to life with characters that make attendees part of the experience.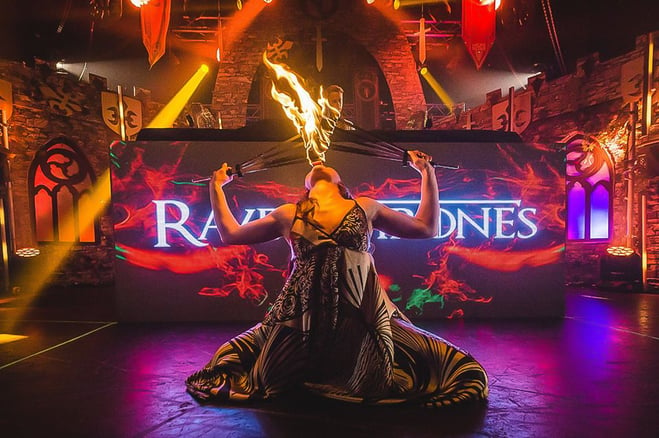 Special effects and interactive installations give an extra layer of character to each event. Photo opportunities become part of the theme and give attendees their perfect Instagram moment, that gets the brand heard across digital media.
Events are developing a cascade of themes and ideas that range from comedy evenings to underwater utopias, circus shows, the roaring 20s, neo-Tokyo storylines, Wild West exploits, Halloween treats and everything inbetween. To stand out in this new landscape and bring back events in a distanced world, events need to go the extra distance.