Weddings have taken some of the biggest setbacks over the last few years, and are ready to finally exchange vows with a promise to put on the best event their friends have seen. Months of planning have turned into years, and couples are leaving traditional celebrations behind them to mark this new era in which we have arrived. We run down the biggest wedding decoration trends of 2022, to see how colour and style are shaping venues and tresses across the country.
White Bohemian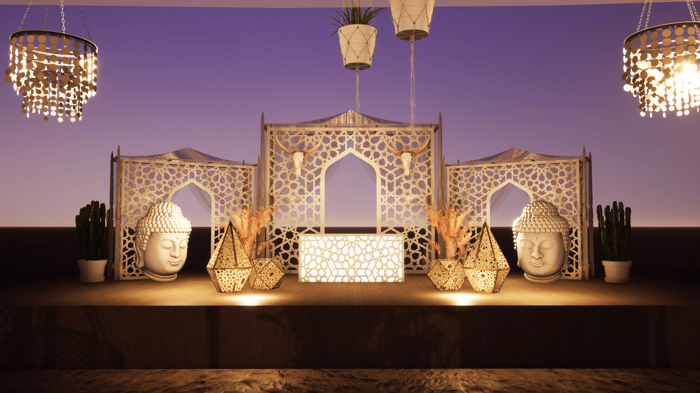 Letting the traditional white wedding become lost across the Nevada dunes, white Bohemian infuses wild elements of desert stories with macrame design. Retreat to the ultimate sanctuary of sandy beaches and hazy sunsets. This look inspired by recent trends in travel is calming and uplifting, and gives a wedding a unique character while still retaining the classic white and floral elements. Become immersed in desert feathers, macramé tapestries and gemstone designs across hidden walkways and decorative suites, behind light draping designed from soft and airy fabric.
Coral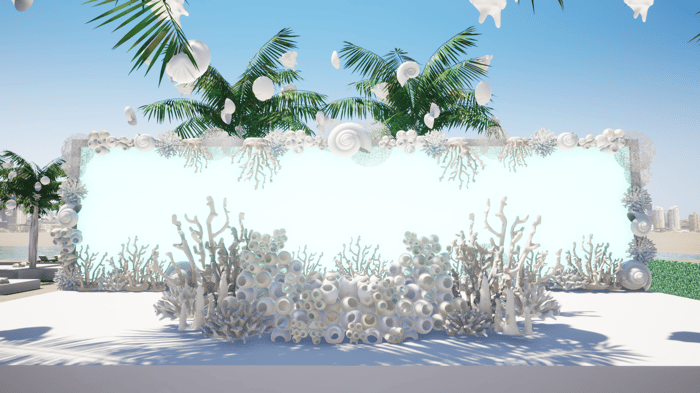 Coral can transform a wedding, even with a display of faux coral combined with classic draping and flowers. A tranquil world of tropical coral and blissed out beach vibes is perfect for giving a wedding a custom touch created from the gemstones of the ocean. Fashion your wedding with a masterpiece of nature, with pure white deep-sea coral in a far-away destination. This style can be incorporated into any part of your celebration, from large constructions of dazzling white to smaller seashell pieces that decorate the space. Intricately designed archways can act as the perfect entrance for your walk down the aisle, while the use of a marquee containing foliage and specially designed decorations can give your guests the sense of escaping to an exotic holiday destination. Bespoke furniture and an underwater-style stage can complete the stylish Coral theme.
Red Boutique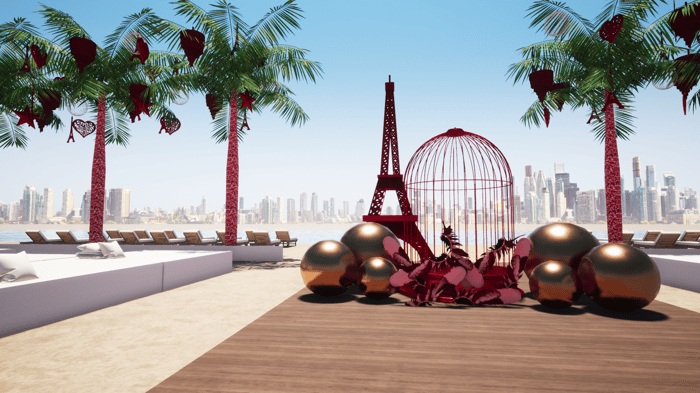 Transform your wedding into a Parisian getaway with the style of Broadway theatre. Join the Bohemian revolution with red carpet glamour and a boutique signature. With a cascade of colour, this design will give your wedding an in-vogue look that will captivate your guests. Perfect for both indoor and outdoor wedding venues and spaces, elegant draping shapes each room or space into a divine theatre, with effortless style and red boutique vibes. Red ferns, trinkets, performance cages and even miniature Eiffel towers bring together a theme for the stars.
Roman Garden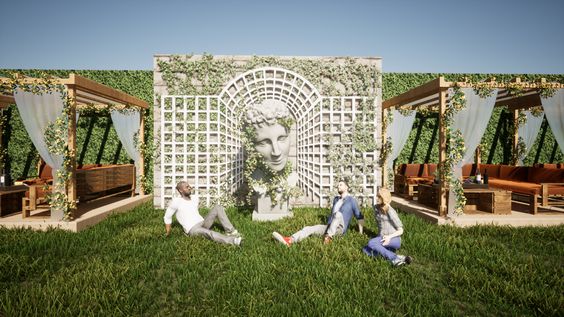 For a wedding in the grandest of settings, a Roman Garden creates a regal suite that transforms any indoor or outdoor area. Inspire your guests with columaded promenades, imperial courtyards and floral banquets, defined with hanging ivy, flowers and deluxe foliage. Elegant draping shapes each room into a masterpiece, presented with iconic sculptures of the empire.
Winter Belle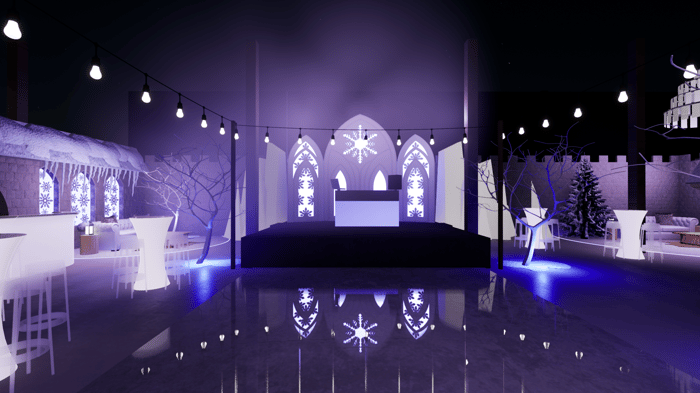 For a wedding transformed into a Winter Wonderland. An escape into the world of frosted magic, which is guaranteed to take any venue straight to the North Pole. An enchanted space that glistens with ice crystals and iridescent snow, which can be contrasted against the cosy interior of an idyllic wooden cabin. Realistic features and installations fabricated from wood and other natural materials give a realistic feel and character to this Winter Belle, all which can be discovered through a grand frozen castle entrance.
Wonderland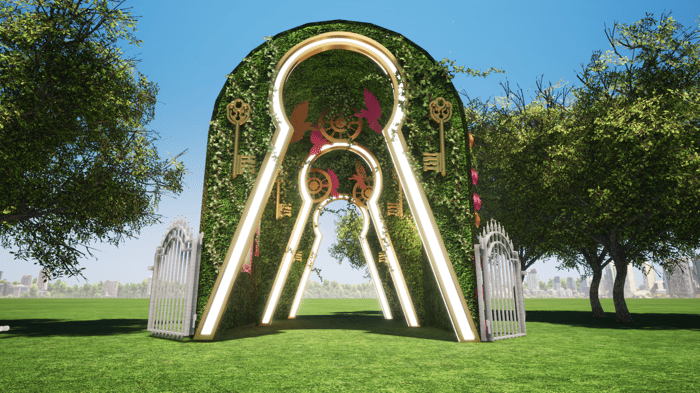 Take a trip into fables and mythical tales, and transform your wedding into an enchanted wonderland. Step through corridors of draped flowers into a fantasy world of colours and creations, for a truly out-of-this-world experience for your wedding. Any element can be adapted for your day, from the foliage used to the colours of flowers, vines and hanging ivy. Keyhole archways become statements at any sized entrance or area, to bring your guests into an immersive setting that works with your space. Photo opportunities can include giant photo frames, larger-than-life wedding cakes, a house of cards, oversized furniture, illuminated keyhole archways and anything else you can imagine. Add to the entertainment with a life-size chess board with which your guests can test their skills.
Find out more about inspiring wedding decor here: