Are you ready for Halloween?
Do you have ideas for an unforgettable Halloween experience that will still make an impact despite social distancing regulations? Organisations across the country are developing new types of Halloween adventures for guests and customers that provide terrifying tricks for any type of event or interactive show.
In this blog, we dive into how to set a Halloween event apart from the rest and make it a real experience.
The first and most important step is to decide on a theme for your event or showcase. Once a theme is chosen, then features including décor, performers, lighting, photo opportunities and extras can all be allocated within a budget.
You can develop your own theme, however there are many which have been tried and tested to be loved by any audience. Our favourites are:
INSPIRATIONAL BROCHURE - CLICK HERE
Dracula's Castle:
Slaughter House
Freakshow
Day of the Dead
Religion Theme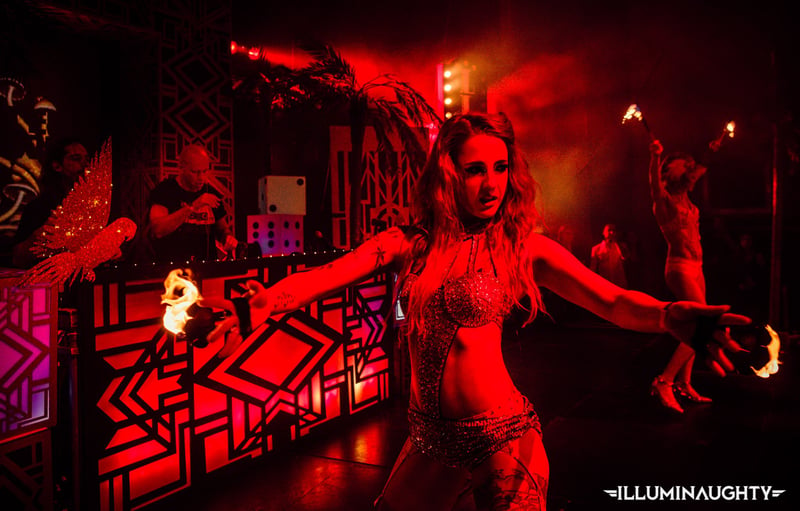 Each theme can be created with indoor structures, draping, ceiling canopies including stretch lycra, wall-hanging décor and ceiling-hanging décor. To create a realistic feel, use a variety of materials to add depth and realism.
Key décor elements to use for a spooky Halloween atmosphere include:
Spider web netting
How to Light Your Venue
The correct venue lighting can turn a cheerful space into a creepy cavern, so use your lighting to its potential.
Use structures to create shadows

Add structures to cast shadows, to create mysterious figures and shapes across the space. These structures can include archways, standing lights, broomsticks and other props, and when the lights are down they will blend in with the surroundings.

Coloured lighting to create an atmosphere

When using coloured lighting, try not to go for more than two colours, otherwise it may turn out to be less Halloween and more Christmas.

Glow in the dark props

Features and props that fluoresce in the dark are perfect for adding dimension in more shaded areas and for that extra fear-factor. Try the classic 'glowing eyes' across a darkened space.

Up-light spider webs

Placing lights on the floor underneath faux spider webs can create terrifyingly large web patterns across walls and the ceiling. If you're brave enough, throw in a spider as well.

Add flicker bulbs

Light bulbs that flicker add the perfect feeling of unease. They can be used to the most effect within corridors or walkways.

Flame bulbs

In an eerie orange or red glow, they can create atmosphere and character. Try using them in a chandelier for the rustic feel of an antique haunted house.

Smoke machines

These effects can create an eerie vibe and reduce visibility; perfect for a quick way to heighten the tension.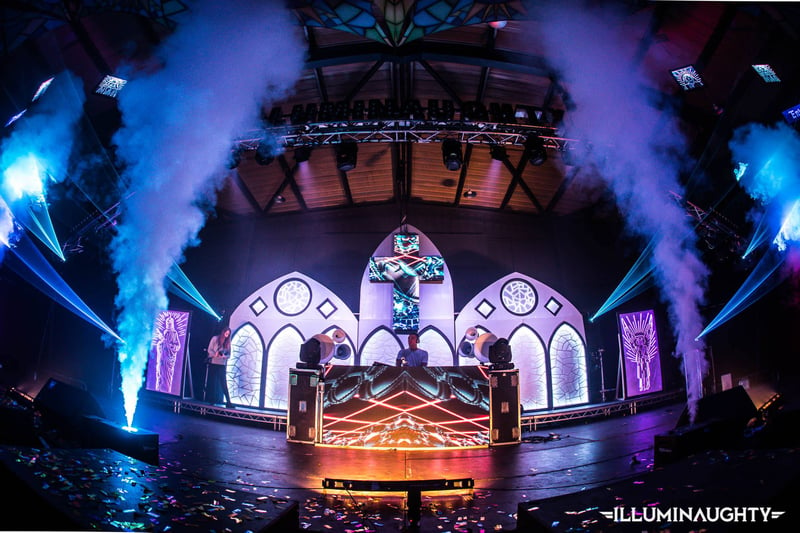 How To Use Fire Effects
As mentioned briefly in the lighting section above, flames and fire can create a sense of exploring an old, run-down setting with a long, frightening past and resident spirits.
Faux flames are usually included in indoor areas, which can be paper-based, silk, candle-bulbs or flickering LEDs. Hang flame lights from walls for a dungeon atmosphere, or add them to ornamental candle holders. Floating candles are both scary and beautiful, which are simply black thread around flameless taper candles, suspended above the audience.
If you have the space and regulations, performers who use real fire can create a show that is perfectly suited for the dark. Fire props and breathers can create a burst of flames to light up and amaze your audience, while adding character to your event.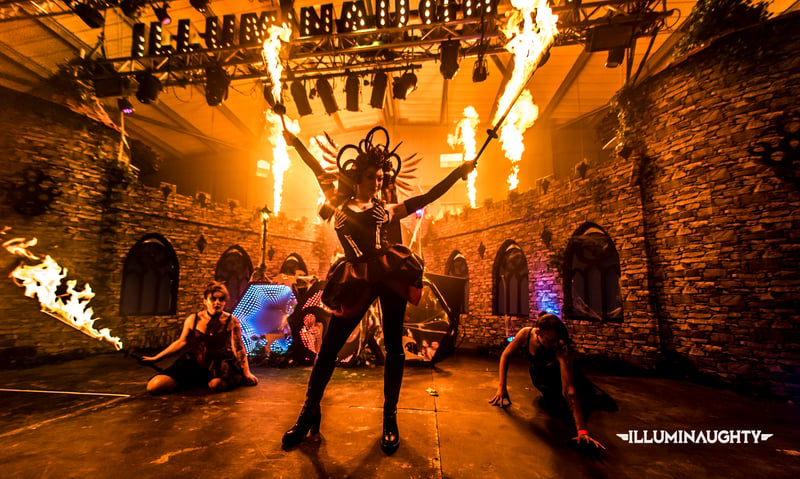 Performers
A Halloween event would be empty without a troupe of bewitching performers that have no qualms about terrifying your audience. Oddly inviting meet-and-greet characters draw in your guests, where they encounter all types of creatures, from disconcerting un-dead inhabitants to jump-scare trolls and scarecrows. Magicians, mind readers and tarots can interact with guests and provide foreboding predictions. Jugglers, stilt walkers and fire performers keep the attendees entertained down every ominous hallway.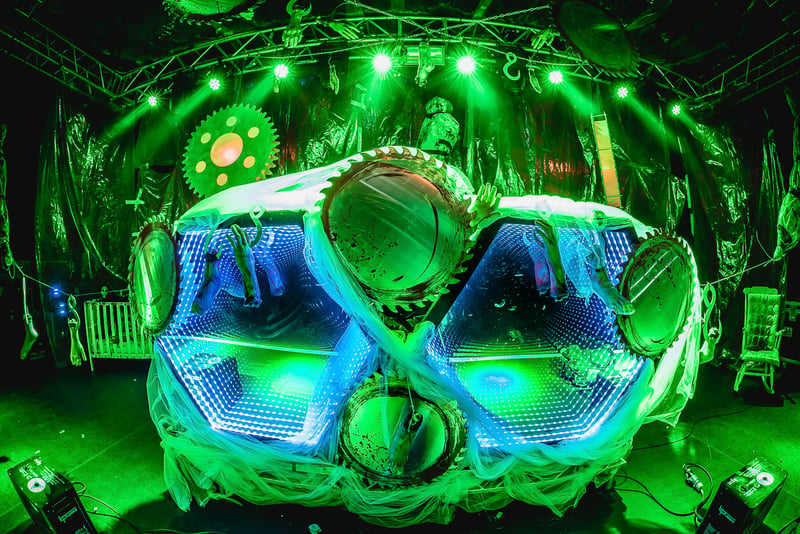 Photo Opportunities
Add the perfect opportunity for guests to capture their Instagram-moment. Photo opportunities are designed around the theme and can include haunted mirrors, antique photo frames, oversized furniture, a medieval banquet, a dungeon cage, overgrown archways, twisted trees, giant spider webs and much more. They can include company branding as the perfect way to gain reach across the social networks.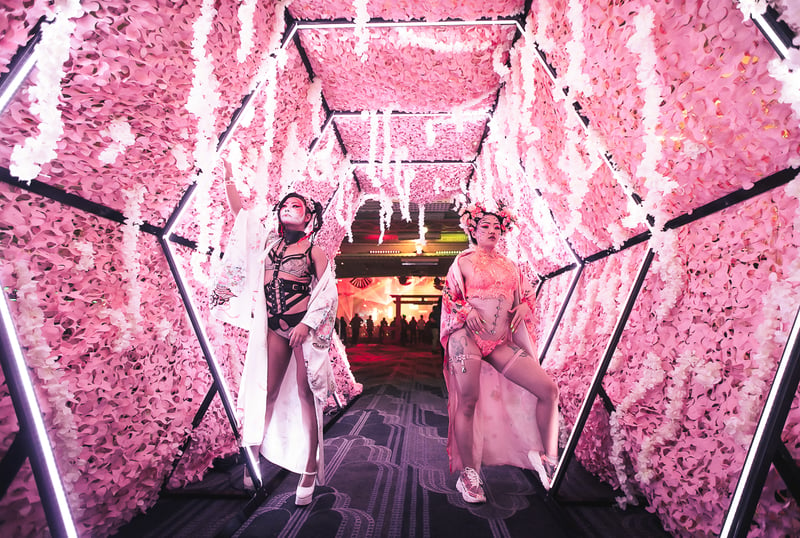 In Conclusion
There are various factors to consider before planning your Halloween event, the most fundamental of which is a concrete theme for all of the details to be based on. Once you have a theme and budget, then fine tune the installations, lighting, performers, photo opportunities and more to create a spectacularly spooky treat for your guests!