It's the season where everyone is counting down to Christmas, which is for a lot of people, the Grand Finale of the year; an even more momentous occasion for the year of 2020. Even with the challenges thrown at us, the show must go on (in a safe way). As such, why not go all out with this festive season, and turn your home, business or centre into a genuine Winter Wonderland?
We are running down our top list of décor stocking fillers that will transform your space into a cosy toy workshop or frosted ice palace
Faux evergreen foliage is a decorative feast for the senses. It captures the soul of the season in each of its forms, from garlands to wreaths and mistletoe. Include flashes of glitter, faux snow, pinecones and berries create a warm atmosphere.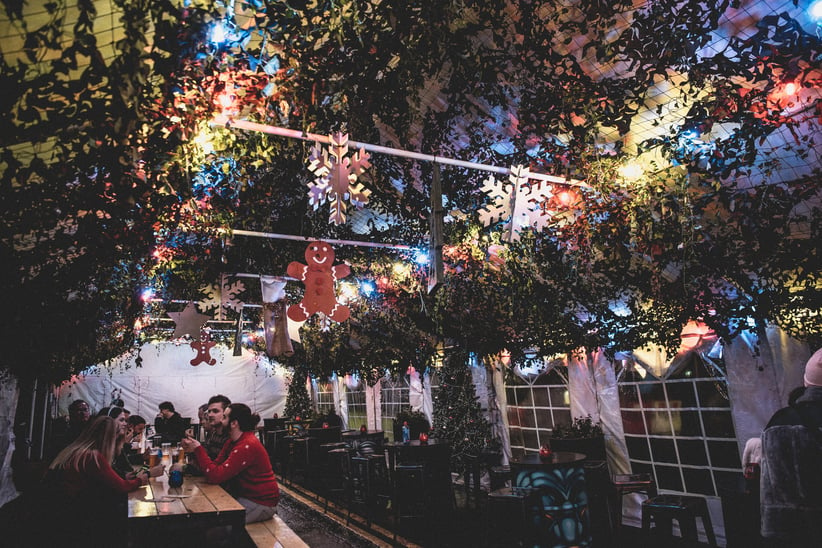 With British weather being the ever so unpredictable way it is, you can't always guarantee a White Christmas. Why not use your own snow? That way, you won't be dependent on the weather, and you can still create a picture-perfect setting. From deluxe iridescent snow to soft fluffy coverings and even spray-on snow, it's a perfect addition to mantelpieces, under Christmas trees, at the corners of shop displays, on wreaths and around doors, entrances and windows.
Do you have a big, blank wall that you don't know what to do with? Why not use it to project all kinds of Christmas-y images? Put it on the outside of your home to give the neighbours a show or have it inside for yourselves to enjoy!
Props can turn a creative display into an interactive adventure. Life-sized 'snowmen', a sleigh or even a giant Christmas Cracker can decorate your garden. A larger-than-life frosted clock or toy workshop can make a dramatic change for a shop display, Choose from our range of props for our existing catalogue, or we can make a bespoke prop based on your ideas.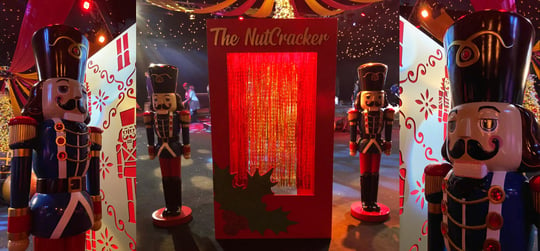 Nothing brings the fun like a Christmas themed photo opportunity, that gathers your guests for the all-important Instagram moments. From frosted photo frames, Santa sleighs, giant presents, gingerbread houses, reindeer teams, mistletoe booths, snow globes and evergreen archways can all make the perfect photo opportunities for your event, company or any other display.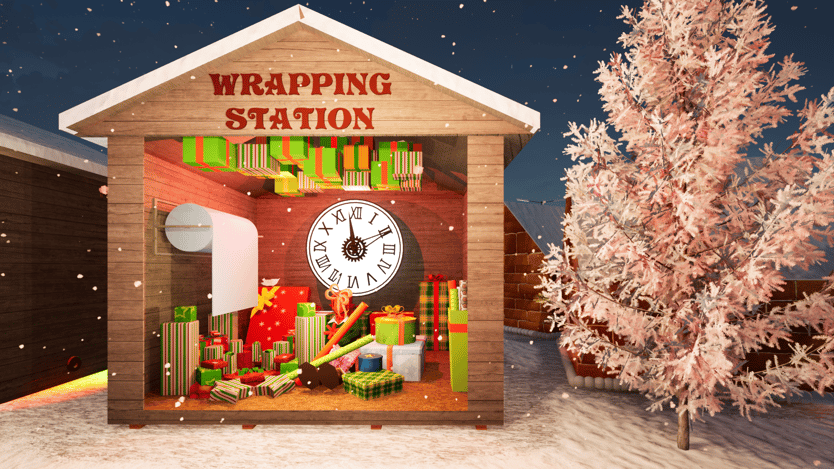 Lighting creates the essence of Christmas Eve, and is one of the most important elements of any display. Twinkling lights can add magic to evergreen foliage, wrapped within garlands, bunting or wreaths. Hanging lights can create cascades of stars, and props can be brought to life with underlighting or entwined LEDs. Use a light mesh to cover a wall or create an enchanted walkway, with hanging vines of lights or fibre optics.
We all know the true meaning of Christmas – chocolate. And lots of it. And a chocolate fountain to enjoy while you're opening your presents? It'll truly be a Christmas to remember.
Our catalogue has loads of ideas to help get you inspired! Browse between star light boxes, glittering drapes, Christmas trees, Santa sleighs, frosted archways, immersive foliage and even gingerbread people, which are made of wood. Which means, sadly, you can't eat them. But what you can do with them is put them in your driveway and outside your house. And give your neighbours Christmas decoration envy.
Want to go even further? Become the envy of the neighbourhood with gorgeous Neon Signs directing Santa to your house – we heard a rumour that the best-decorated houses get the best presents.
And we can help you to make the inside of your home as magical as the outside! With our 'draping' decorations, we can make the walls and ceilings of your home look gorgeous and Christmas-y. All obviously adherent to the safety guidelines for COVID, if you'd like us to put it all together!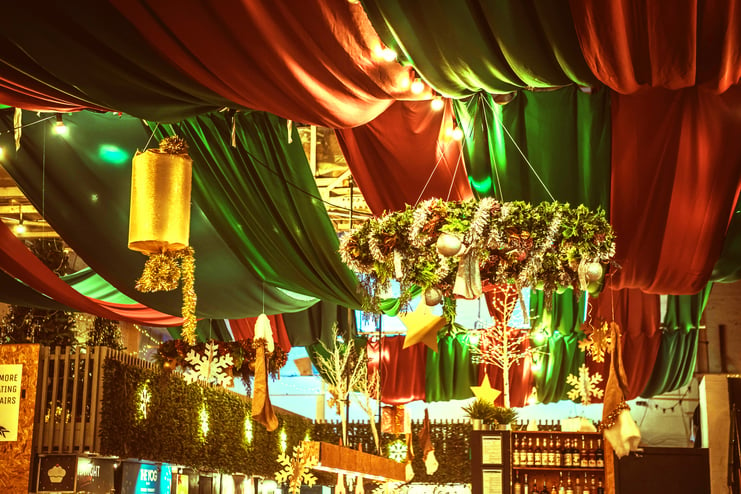 For events which are making social distancing changes to keep the show going this Christmas, we have developed unique social pods to create the perfect, cosy outdoor spaces which can be enjoyed in accordance with government guidelines. Each fitting up to six people in an inviting honeycomb formation, they can include evergreen foliage, deluxe lighting, bespoke neon signs, usb charging ports, heated lamps and solar panels. Want an alternative style? We can design custom walk-in snow globes, igloos or Christmas foliage tents to suit your requirements and ideas.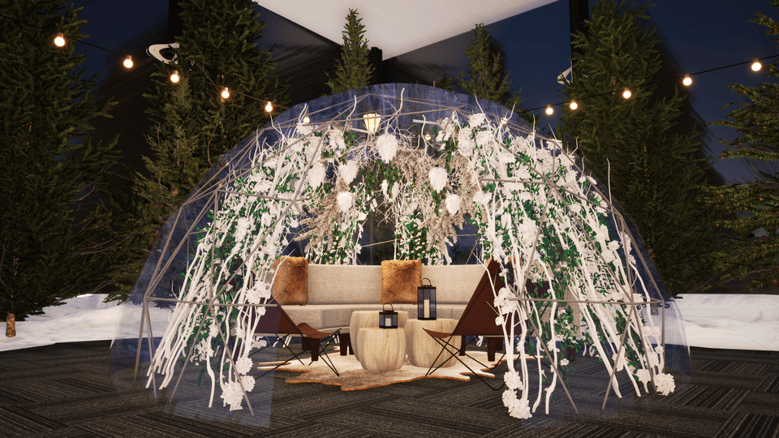 And so, if you're thinking about how to make your 2020 end in a cheerful and fun way – think no more! We are on hand to transform your Christmas into a true Winter Wonderland. Whether for your home, business, building or otherwise, we will design and install the ultimate winter showcase to end the year.