What was previously a highly experimental component of marketing campaigns, seen as a trendy add-on to gather attention by those who could afford it, has now become a core strategy of promotion for small to large businesses. Not only have traditional marketing efforts transformed since the social media and YouTube revolution, the deluge of daily advertising seen across online channels has led to more companies looking for a way to stand out. The average person sees about 5,000 advertising messages a day, where even the most focused and creative ads can get lost. This is where the experience becomes so important, as brands begin to engage with their customers on a way that interests, engages and is useful to them.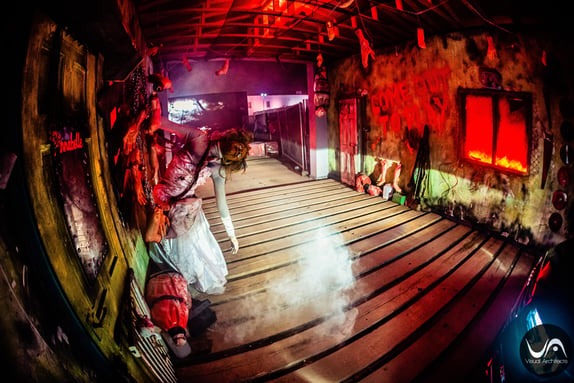 A new experience is one of the most powerful ways to create a lasting impact, and connect the customers to the brand as part of their lifestyle. From sounds, visuals, tastes, scents and textures, activating the senses is the new way to stand out in any industry. Rather than one-off events, brands are bringing their customers on a journey with them, one which they want their friends to join in with. With the year of 2020 being one akin to sensory deprivation for many people, there has never been a better time to make a real impression.
Here are the very best brand activations over 2020:
This Halloween drive-in cinema from ParkNParty in Manchester needed to take its customers on a journey through each movie. At the height of the pandemic, guests and brands alike were seeking the engagement which had long been pushed online. This creative project brought the movie straight to the viewer, developing each story into an experience which could not be replicated. With an imposing drive-through entrance tunnel of hallows, burnt walls and lost souls, visitors became immersed into the setting, guided through each installation by dramatic performers. Throughout each movie, attendees within vehicles would receive visits from all manner of unearthly characters, from stilt walkers to wandering spirits in full costume, to create an atmosphere unlike any had previously experienced.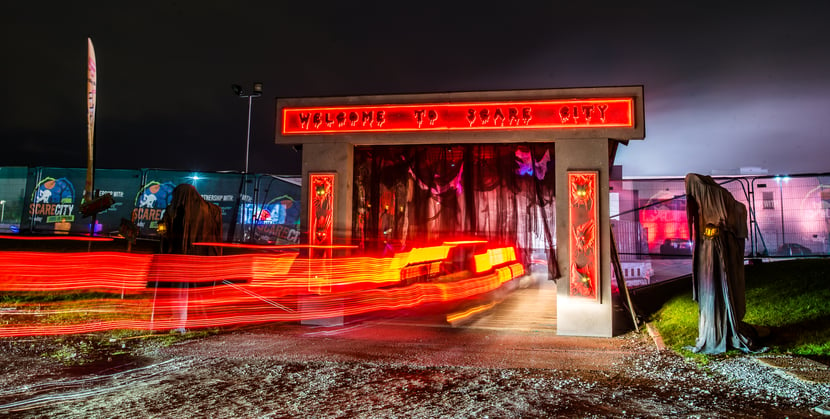 The result was a hit with attendees and online influencers, with early videos of the event going viral on social media – a reach of 3 million views and 50,000 shares on Facebook. Many days in October sold out within the first week of opening, resulting in additional opening days added to November 2020.
Sonos 'The Brilliant Sound Experience'
For the large scale launch of the addition of Google Assistant to the Sonos platform, the brand took a multi-sensory experiment that placed its customers in the spotlight. The Brilliant Sound Experience was developed in New York, as a brand activation to let its attendees decipher the physics of sound for themselves. A walk-through installation of 1,720 hanging lights across 236 strands produced light shows demonstrating what happens to a person's mind when they listen to music. This unique experience led to visitors discovering more about the brand and how the new partnership between the companies could enhance the control which users' have over the music they listen to.
Twitter Beach
The Cannes Lions International Festival of Creativity is a hotspot for event creativity every year, as advertising and marketing professionals from all over the world descend on the French Riviera. Twitter went a step further, taking over the beach and turning it into a space with DJs, artists, parties and meeting panels to mark a large-scale physical presence which could be spread online virally via their platform. As a place to relax, work, party and connect, with an area design which brought together what people were talking about the most on Twitter, from pop music to the 'Game of Thrones' finale. By truly connecting with their audience, Twitter held the attention of advertisers to provide them with more knowledge and understanding of how to apply the platform within their marketing strategies.
Look Fantastic vs Love Island
The two style icons of Love Island and Look Fantastic formed a widely publicised partnership to promote their 'Beach Hut Beauty' range; featuring various summer beauty products. They designed a showcase to represent both the glamorous beauty brand Look Fantastic and the iconic TV series Love Island, with an exclusive premier that incorporated striking visual elements to deliver the message. A chic island look for their Beach Hut Beauty range with a poolside atmosphere created the setting for the latest beauty must-haves, which attendees could identify with and dive into the summer mood. This fresh, statement look for the partnership delivered a campaign that their customers could not wait to purchase.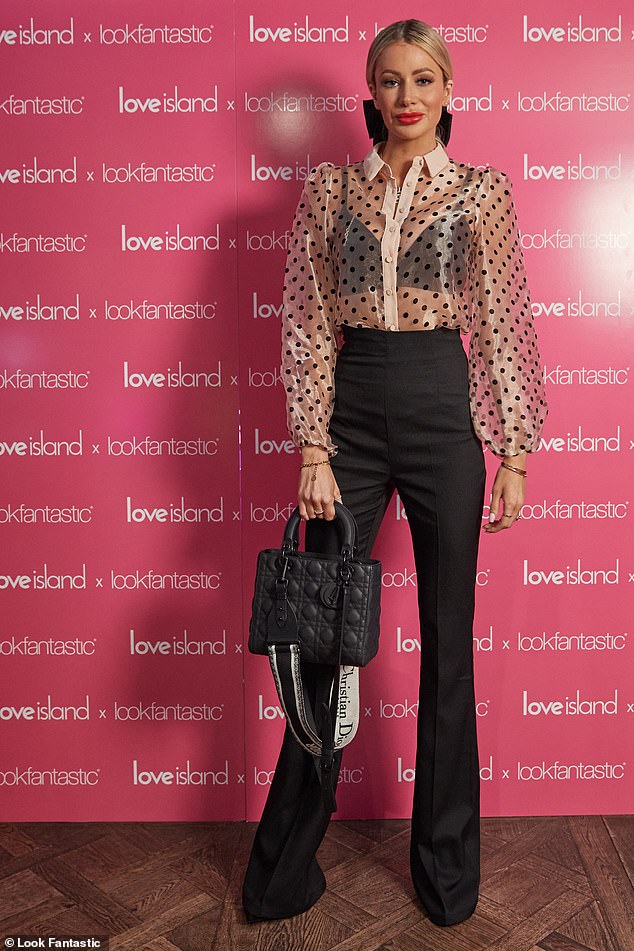 Cheetos 'House of Flamin' Haute'
You may think that a snack brand's most obvious experiential event would involve a sense of taste. Or according to the Cheetos bosses, a taste in fashion. Rather than offering their customers tasty samples, they delivered a runway fashion show to showcase the most outrageously creative Cheetos-inspired looks.
'The House of Flamin' Haute' was hosted in New York to take 'looking like a snack' to the next level. Each style was designed by fashion influencers and stylists, including Amy Goodheart; a designer for Lady Gaga. The creativity of this project reached fans and new customers through a way they never expected, which defined the brand as a part of a lifestyle trend as well as a snack. Viewers rushed to social media following the show, for inspiration on how to create their own Cheetos-inspired looks.