Experiential Event Strategies
Experiential events tip the traditional model of consumer behaviour on its head - instead of looking for purpose and functionality, consumers value experience and emotion. Experiential events are about connecting people together and to the brand through interaction, rather than providing content for them to consume.
Whether you run a nightclub event, a festival, a conference, tradeshow, fashion show or are developing a brand event for your customers, you will stand out to them in an unforgettable way if they feel as if the organisation listens to what they want, and engages in real, meaningful interactions with them.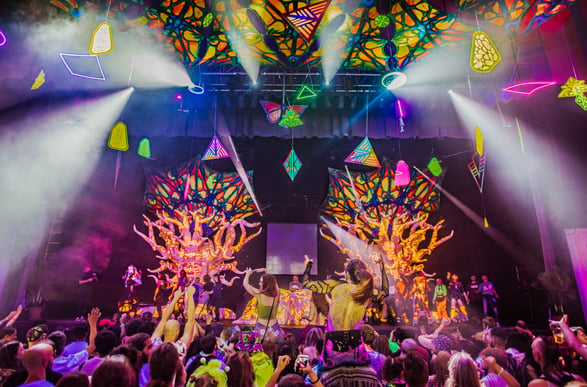 Here are six experiential event strategies to form the foundation of your campaign:
The Power of the Crowd
Greater things can be achieved together, and so greater experiences can be created together. The crowd forms its own energy and atmosphere, and it is vital to shape that vibe to deliver true memories, which are heightened from the collective buzz around each attendee. Everyone is more engaged when they are interacting with the event and each other, so focus your attention on the crowd, not just the stage. Performers can interact with the attendees as a whole or individually, moving through the floor with drinks or branded items, or just as a personality. Special effects can let the crowd join in collective highlights, such as with confetti or balloon drops. Conferences must let attendees join in with questions or interactive features such as tasting sessions or a trial of different products. Any activity which involves the crowd as a whole will energize the room and lift the atmosphere.
Offer Immersive Content
Every aspect of your event must be on-theme and coherent to the overall concept, for a setting to become immersive. This includes everything from the entrance to the stage design, canopy and content that is produced by your performers, speakers, musicians or artists. A story running throughout the theme is a perfect example of how to link all of your content together, whether for a club night, showcase or fashion show. For a conference or trade show, encourage attendees to participate in content where they can experience your brand through all the senses, including touch, smell, taste (if applicable), sound and visuals. A holistic concept is vital to an immersive experience.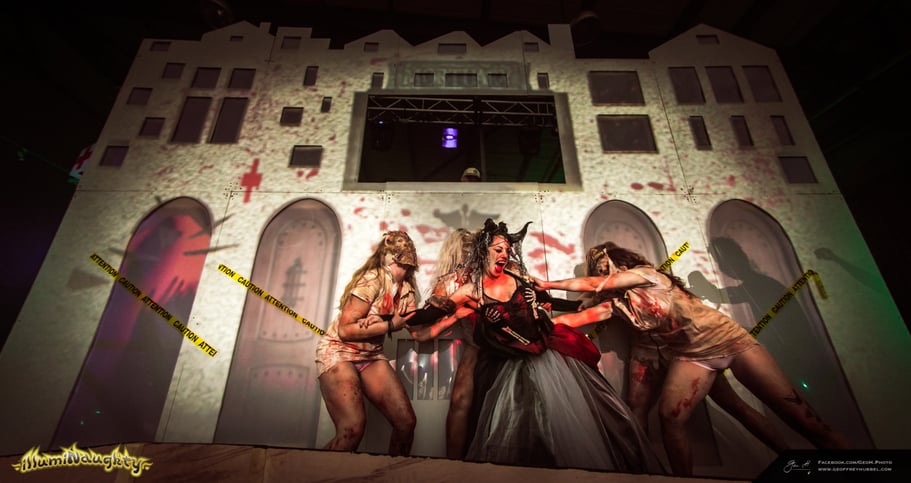 Challenge Convention
Make your event memorable by creating an immersive environment which has never been seen before. A concept becomes visually striking when it goes outside the box to bring different elements of traditional ideas together. Imagine a neon jungle stage or a coral reef conference which fuses with the venue and content provided. Create signs and slogans which provide entertaining and thought provoking ideas, and which attendees can use as photo opportunities. Maintaining a balance between defying convention and not alienating attendees with a far-out concept is key, so the event must still contain features that everyone can recognise and relate to.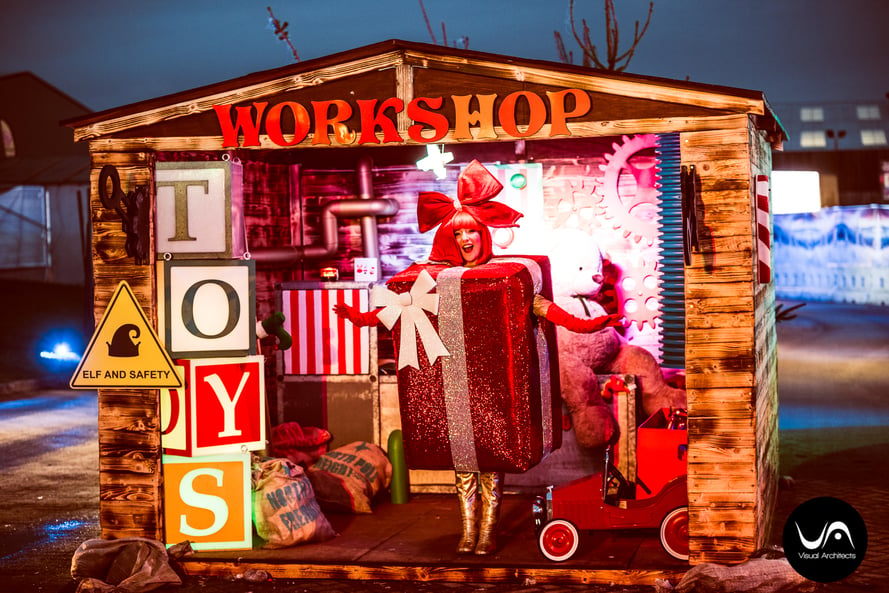 Provoke Attendees
Get your attendees thinking, as this leads them down the rabbit hole of potential uses for your brand, or leads to more powerful and memorable experiences. Provide them with information which is valuable to them, either through workshops at a conference or before an event with videos and tasks. For nightclub events, engage them with competitions to win performance slots, special tickets or other bonuses, by letting them submit DJ mixes, performance clips, enter costume competitions or even with simple trivia. If possible, 'how-to' videos are ideal for engaging attendees, as they provide them with far more value than a simple ad to show off the event or sell tickets. Any way to get your audience to step forward and put their own mark on your experiential event is a guaranteed way to drive real engagement.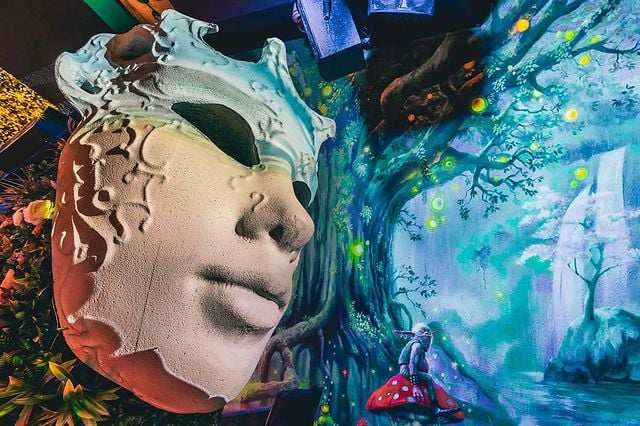 Offer Exclusivity
Exclusive content as knowledge, experience, concepts and photo opportunities define your event and develop a community around your brand. Providing original and dedicated content to your audience attracts new attendees who see your brand as part of their lifestyle. If your event can connect and merge with the behaviour of your audience, they become fully immersed in the experience you can provide. Exclusivity lets like-minded people find and connect with each other, which is a fundamental part of what drives the emotional value of experiential events.