Each one of our experiences has a great deal of care put into them; each theme and setting is thoughtfully considered – much like the materials that we use in our sets. These materials are carefully chosen in order to represent the setting that our experiences have.
Working with our expert team of set designers and builders, we get to work on choosing which materials to use for which theme:
Wood, for example, has a warm, earthy and rustic quality to it. As such, it lends itself very well with a piratical or 'Wild West' setting. You can see how we consider the setting for how we would use these materials. (Pirate ships and wagons weren't made from cardboard – we checked). Less obvious examples of how we would use wood are in our Christmas themes. With Christmas, wood gives us lots of options. The colouring of wood lends itself perfectly to building a 'gingerbread' house. Or even building a sleigh for Santa Claus for when his is having its M.O.T.

Faux foliage, although difficult to say, very easily creates a sense of naturalistic realism for a bushel of different events or themes. The nature setting helps to create a relaxed vibe in places like bars, hotels, restaurants and beauty brands. All the bliss and serenity of the rainforest – without the poisonous frogs or getting rained on. In our 'Superdrug' event as displayed on our website, you can see how lush and inviting the tunnel of vines and leaves is. A beautifully crafted setting to entice guests into the event.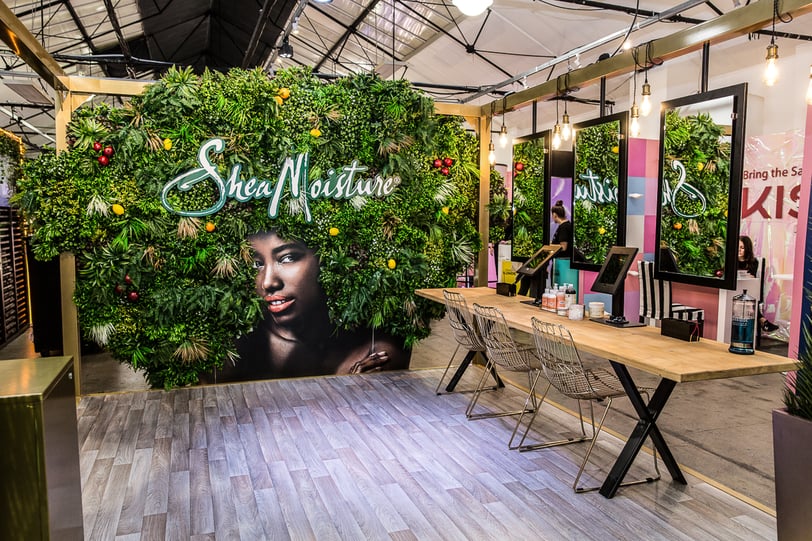 Or do you feel a bit fancier than that? Maybe you're a fan of The Great Gatsby and you're going for a premium, glossy look with various metals. Our 'Gatsby' event saw all the glitz and glamour of the roaring 20s come to life with all the decadence and ostentatiousness that comes with it.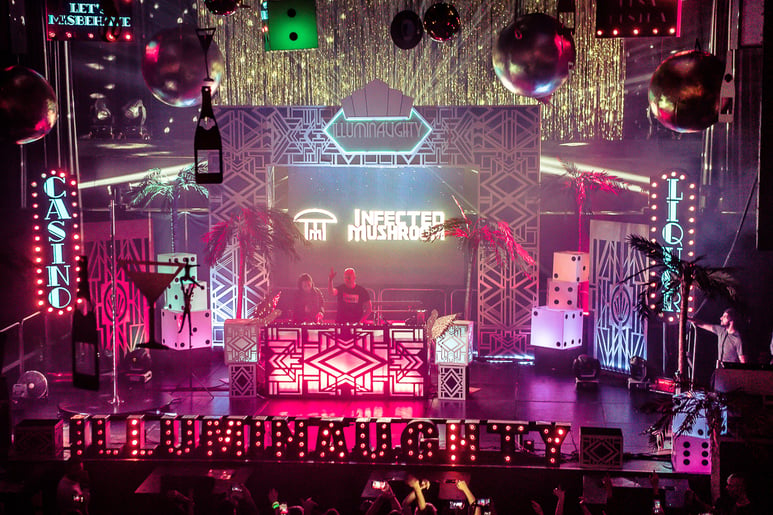 Fast-forward in time by using our futuristic fibre-optic materials. Looking so sleek and smooth that it evokes a futuristic manner, our 'Aquatic' theme plunges you into an underwater world so wonderous and immersive that your stunned gasps could be confused with you being under the sea! Trust us, there's no fishy business going on here – unless you count the hand-crafted jellyfish which hang from the ceiling… With these magnificent fibre-based materials being gracefully draped from the ceiling, there will be another dimension added to your experience – no one will know where to look first!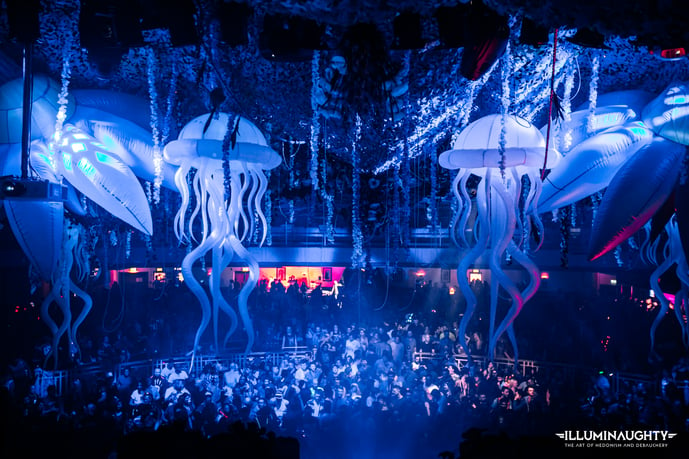 It isn't a stretch to say that the stretch-lyca works to create magnificent canopies for our events. Most notably, the 'Boomtown Fair'. For which, we created a psychedelic covering for the dancefloor. These materials fuse nature and technology into exactly the right fit for Boomtown. But the materials are very adaptable and can be used to make other themes like tribal, jungle, forest. If you go out to the woods today? Bring clothes you move around in!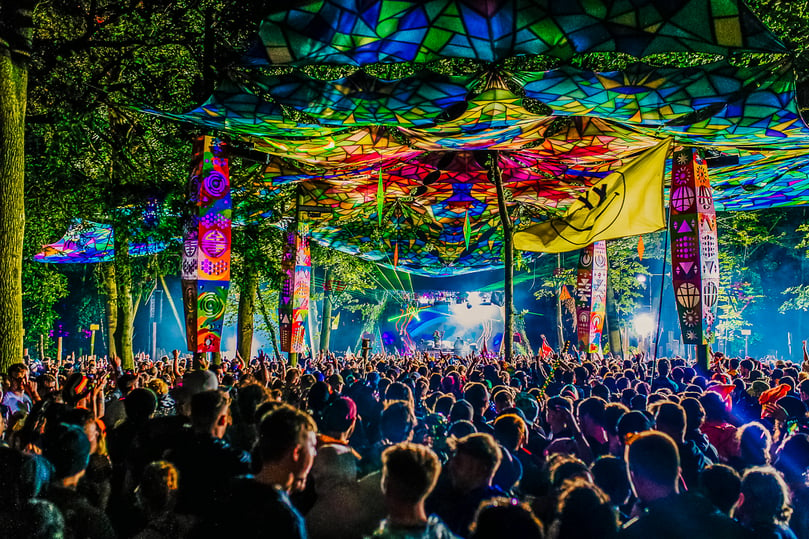 Health and Safety is our primary concern, and we endeavour to make your events as safe as possible. We make great use of sturdy materials such as fibreglass to make our structures sturdy and durable. We want your events to blow the roof off the venue, but only in the fun way. So, each of our builds are safely managed and we only use the best quality materials.
Lastly, we also use composites to create effects like faux stone. Using this, we can create massive structures like castles for a Medieval setting. Or we can take you across the continents and build an Aztec temple and your audience can party like it's 1428! Just watch out for the boulder! (Yes, we also make realistic boulders out of composites.)